Place time indexed comments here...
FOLLOW ME, PLAY AND DOWNLOAD MY MIXES AT THE FOLLOWING SITE
Official Site: http://www.djsanction.com
Techno, Electro, House, Dance Mix, tech house, electro house, club mix, dj sanction, djsanction, Electro Mix, Techno, Remix, Original Electronic, Trance Song, best, Original Mix, Minimal Deep, Disco, Electronica, electro house, club mix, top house, electro, dance, music 2012,2013,top,djsanction, djsanction.com,2013
2011, 2012, 2013, top, best, house electro dance music 2013, winter, summer, hits, club, remix, deadmau5, david guetta, pitbull, newest, europe, usa, axwell, hits 2013, great club, bass, collection, love house music
-----------------------------------------------------------------
house megamix deejay rossi club 2012 dance summer House-progressive
beach greece romanian song 2011 summerhits party akcent edward maya house music 2013, 2011 , house, electro, hq, tech, trance, summer, mix, best, electrohouse, techhouse, minimal, dance party, ibiza , ministry of sound, dj, antoine, inna, original mix,, progressive, remix, hot, dance, danceparty, club, clubbing, romania, Ibiza Party Mix Best House Music 2012
The Best Of Electronic Dancefloor [Club Hits 2011 ]
Best House Dance Hits 2011-2012 New!!!CLUB & DANCE songs
New House Music 2011 Mix [Club Party Lover's]
Maximal Electro House - [ Clubbing Dance Music 2011 ]
Nuevas En Musica House 2011 [Ultimas Canciones Del Club]
Nouvelle Compile Electro /House Musique 2011 [Hits Des Clubs]
Top House Music 2011 - New Club Hits [ Best DJ's Tunes]
Top Electro House Music 2011 [ Club Mix & Live Set]
Top Latin House Music 2011 & Best DJ Remixer .
[ Clubbing Progressive House Music ][Vocal Trance]
[ Clubbing Instrumental House Music ]
The Best Of Electronic Dancefloor [ Club Mix]
- House /Soulful /Deep /Dirty
- House/ Fidget/ Electro /Trance
- House/ Techno/ Minimal / Hard
- House/ Progressive/ Tribal/ Funky
- House/ Club/ Comercial / Instrumental
- House/ Fidget/ Disco /Indie /Urban
- House/ Acid /Jacking / Swing
- House/ Nu Disco/ Bassline/ Nu Disco
- Electro /Dance /Tecktonik /Clash
- Electro /Jazz / Boogie/ Dub / Groove
- ProgHouse/ ClubHouse/ TechHouse/ TribalHouse
[Dance Clubber ( Arabic - Greek/ Balkan - Latin - Afro -Euro )]
Classic House /Soul /Funk / Disco /Drum & Bass /Garage
electro house dance music 2011,winter,summer,hits,club,remix,deadmau5,david guetta,pitbull,newest,europe,usa,axwell,hits 2011,great club,bass,collection,love house music,July,August,September,October,November,December, Electro,House music,House 2011 Bootleg Summer Club,2012,2013
__________________________________________________________________
2011, 2012, 2013, top, best, September, October, November, December, Electro, House music, House 2013 Club music, bass, remix, inna, europe, usa, canada, klaas, john dahlback, dj, axwell, benny benassi, Chocolate Puma, Bingo Players, dj tiesto, david guetta, sexy, hot, dj antoine, jean elan, laurent wolf, spencer & hill, swedish house mafia Steve Angello, Laidback Luke, Sidney Samson, tocadisco, original mix, beat, house electro dance music 2013, hits, remix, pitbull, rihanna,eminem,shakira,newest, europe, usa,hits 2013, great club, bass, collection,House 2013 Club music,europe, usa, canadajohn dahlback,axwell, benny benassi, Chocolate Puma, Bingo Players, dj tiesto, david guetta, sexy, hot,Steve Angello, Laidback Luke, Sidney Samson, tocadisco, original mix, beat, carl tricks, tony ray, love, LYS, chocolate puma, bingo players, steve angello, avicii, tocadisco, inpetto, desaparecidos,adam K & soha, kurd maverick erick morillo armin van buuren Lady Gaga -- Bad Romance Justin Bieber Never Let You Go justin bieber baby One Time Less Lonely Girl Baby ft. Ludacris "asian drama" "house techno" electro dnb dj "dance club" "drum and bass" "techno music" techno "electronic music" rap bass "house electro" trance "dance music" daft axwell "david guetta" "lady gaga" "original mix" progressive tecktonik2011 house electro dance music 2013, winter, summer, hits, club, remix, deadmau5, david guetta, pitbull, newest, europe, usa, axwell, hits 2013, great club, bass, collection, love house music, 2013, 2012
Normal 0 false false false EN-US X-NONE X-NONE /* Style Definitions */ table.MsoNormalTable {mso-style-name:"Table Normal"; mso-tstyle-rowband-size:0; mso-tstyle-colband-size:0; mso-style-noshow:yes; mso-style-priority:99; mso-style-parent:""; mso-padding-alt:0in 5.4pt 0in 5.4pt; mso-para-margin-top:0in; mso-para-margin-right:0in; mso-para-margin-bottom:10.0pt; mso-para-margin-left:0in; line-height:115%; mso-pagination:widow-orphan; font-size:11.0pt; font-family:"Calibri","sans-serif"; mso-ascii-font-family:Calibri; mso-ascii-theme-font:minor-latin; mso-hansi-font-family:Calibri; mso-hansi-theme-font:minor-latin;}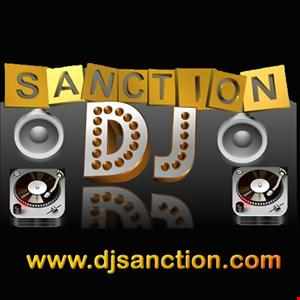 Statistics
| | This Week | Total |
| --- | --- | --- |
| | 11 | 5175 |
| | 0 | 212 |
| | 0 | 16 |
| | 0 | 3 |
| | 0 | 4 |

See what others have also listened to