Place time indexed comments here...
Episode 262 is here! This week's episode is gem-packed with amazing new music by Orjan Nilsen & Mark Sixma, Sam Laxton, Steve Allen, Billy Gillies, James Dymond, we also have two stunning Jennifer Rene vocals, a new original by Shogun and an uplifting remix by BiXX. You will also hear some stunning remixes by Aimoon, Madwave and the brand new Armin van Buuren and Vini Vici collaboration. The classic of the week is one of Jorn van Deynhoven's greatest tracks, 'Headliner', released in 2012.
If you enjoyed the set please share it with your friends and family. If you have any requests for upcoming episodes, please let me know. You can find some of these mixes on my soundcloud and mixcloud pages as well. I would also kindly ask you to support all the artists involved.
Until the next one on the 7th of November, please stay safe, sit back, relax and enjoy the very best of trance music!

Tracklist:
01. Orjan Nilsen & Mark Sixma - Pantheon (Extended Mix)
02. Sam Laxton - Temptations (Extended Mix)
03. Jorn van Deynhoven - Headliner [BLAST FROM THE PAST]
04. Shogun feat. Jennifer Rene - Under My Skin
05. Miikka Leinonen - Raw (Aimoon pres. 2trancY Remix)
06. Asteroid - Voices Of Gaia (Extended Mix)
07. Steve Allen - Static Symbol (Extended Mix)
08. Billy Gillies - Lovesick (Extended Mix)
09. Ronski Speed & Jennifer Rene - Into The Sky (BiXX Extended RemiXX)
10. Legend B - Lost In Love (Madwave Extended Remix)
11. XiJaro & Pitch - Always Hope (Dan Cooper Remix)
12. James Dymond & James R K Freeman - Opus 1 (Extended Mix)
13. Armin van Buuren & Vini Vici feat. Tribal Dance & Natalie Wamba - Yama (Extended Mix) [TUNE OF THE MOMENT]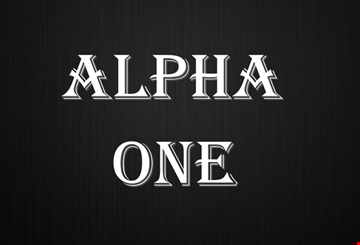 Statistics
| | This Week | Total |
| --- | --- | --- |
| | 10 | 83 |
| | 0 | 4 |
| | 0 | 0 |
| | 0 | 0 |
| | 0 | 0 |
See what others have also listened to