Place time indexed comments here...
Break beats to a different drum.
Respect to all the beat makers out there keep them coming we love new, different, classic,
rave, drum & bass, electronic, techno, bass, orchestral, funky, swing, breaks, b-boy/b-girl
and big beats of all kinds in between to keep us moving grooving and smiling.
Z. (The old part of Z-Beats)
Tracklist:
Tessela - Hackney Parrot(Martelo Intro Edit)
AC1TZ - Kitenge(Stephen Cole Remix)
Ayesha - Dark Matter
Skin Teeth - Lemon Sherbert
Colombo - Disintegration
Elite Force - Crash & Burn
Stones Taro - When The Sleeper Awakes
Sumorai & Stones Taro - Higher
Ash Brown - Dimension Dub
Ash Brown - Funk Lovin' Criminal
Force of Habit - Just a Little Funk(Jasp 182 Remix)
dYstance - Skank N Run
Disaffected - Oh Dear
Cut Chemist - Beats Thru Space
Chemikal - Acid Type ****
False Persona - Catalyst
DJ Ignaco - Qaboos Dream
Superbreaker - Imagination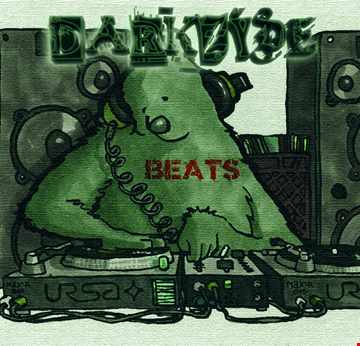 Statistics
| | This Week | Total |
| --- | --- | --- |
| | 17 | 396 |
| | 0 | 28 |
| | 5 | 12 |
| | 2 | 4 |
| | 0 | 2 |

See what others have also listened to