Place time indexed comments here...
Hey guys. I've done a new mix of some new stuff I've been listening to. There's lots of nu disco and some sprinklings of deep, tech and vocal house along the way. It's about 90 minutes long but I've crammed in a fair few tunes to keep the pace lively.
Have a listen and please let me know what you think. I'm new to digital decks and controllers! I only really used my vinyl turntables till the start of this year and have been dabbling in digital to find my feet with it all.
Anyway hope you enjoy the tunes.
Darren/Daz "Doorstep" Hall
Feel free to give me some feedback and thanks if you've listened/liked/followed/favourited us.
We're just a few humble DJs spreading our vibe and mixes. Please find/like/listen/share/follow us on any: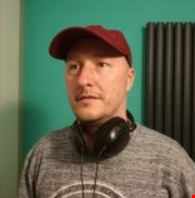 Statistics
| | This Week | Total |
| --- | --- | --- |
| | 55 | 251 |
| | 0 | 10 |
| | 0 | 0 |
| | 0 | 1 |
| | 0 | 2 |
See what others have also listened to