Place time indexed comments here...
Captain's Log, Stardate: 92223.03
Alright, time for some action! Even though the show takes place in outer space, it doesn't mean I can't help folks out back on Earth. Here's some things that you need to take away from this episode. First thing, you need to stop by Sneaker in downtown Charleston to help H1GHER LEARNING out. The organization is a great influence for at risk students and gives them something to focus on in order to help turn their lives around by motivating them with new sneakers. H1GHER has got a fundraising show going on from 7pm to 10pm today. Here's the small write up I did for it.
Robot 84 is dropping his debut release entitled "Lookin 4 Luv" on September 1st, on ISM Records. If you like 80's inspired synths and boogying beats, then this is an EP that you might want to pick up. DJs this is definitely something you want in your crates. You can pretty much bet that anything that drops from ISM Records is going to be gold. This EP isn't for the Top40 crowds. This is open minded sounds for open minded people. Here's where you can listen to more of Robot 84's upcoming EP.
After the show, you should always check out PartyDad's Record Time at the Upper Deck Tavern on King Street. If you are serious about music then this is a night for you to go and hear tracks that you've never heard before. He features different guests every week to spin records with him. For some folks, it's the first time they've been on the decks. For others they're veterans to spinning jams. One thing is for certain. You will always hear something new and exciting.
Adventures of Commander Cool Hand
Episode 16 - Higher Learning
Host: Cool Hand J
Broadcast: theFix.FM
Broadcast date: 08-14-14
Mixed By: Cool Hand J
Cover Art By: Kilian Eng
*******************************
Tracklisting:
Sharp Soul - Easy (Sharp Soul Edit)
Archie Bell & The Drells - Strategy (Doeshoes Edit)
Wonkar - Your Lite
Ed Wizard & Disco Double Dee - Saturday Night
Lord Funk - RIP (Bobby Womack Edit)
KS French - All Nite
Alena - Use 2 Hold Me (Yam Who? Remix)
Dr. Packer - Intense Boogie
80's Child - Baby Love (80's Child Electric Groove)
BB&Q Band - Imagination (DJ Vas Rework
Daniel Lucas - Stompy! (Daniel Lucas Rework)
Crown Heights Affair - Use Your Body & Soul (DJ Vas Rework)
Wonkar - Easy (Funk Edit)
Alkalino - Number 1
Alkalino - Suspicious Mind
Black Amex - Right Here With Me
Boogie Corporation - Junk
Nelue - All Night (Nelue Edit)
Chromium - (Time Traveler (Funk Hunk Edit)
Cognac - How High
*******************************
Tune in to The Adventures of Commander Cool Hand every Thursday night on The Fix.FM @ 8:00pm EST
http://thefix.fm/shows/adventures-of-commander-cool-hand/
Retaliation against corporate radio has begun! From the team at KLIX Radio and Kinetic HiFi comes Charleston's answer to boring radio.
:: www.TheFIX.fm ::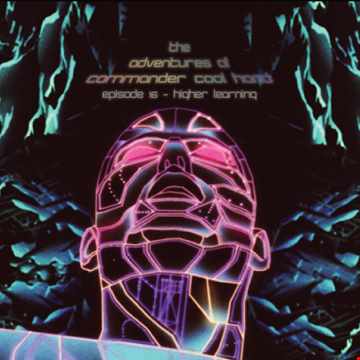 Statistics
| | This Week | Total |
| --- | --- | --- |
| | 19 | 552 |
| | 0 | 6 |
| | 0 | 3 |
| | 0 | 0 |
| | 0 | 1 |