Place time indexed comments here...
Hi friends, I was recently inspired by my gig at the Space Cowboys show to record some of the house music in my collection. Some of it is new, some of it is classic, and some of it features new remixes of timeless, recognizable samples. It is because of this that I decided to call this DJ mix "Prescription (Rx) Comfort Beats," and I will continue to record more volumes. This is your comfy, groovin', house music. Music you can just simply enjoy whether it's in your car, whilst studying or doing chores around the house, or pre/after-partying on the weekend.
The best thing about this mix is that it is 100% live and "on the fly," meaning there was absolutely no pre-programming (aside from the decisions that I made during the recording, of course). It is a live, uncut & unedited mix (save for a light mastering). It is mixed in key, and both performed and recorded on the Pioneer XDJ-RX controller. All effects and loops were also recorded in real time with the XDJ-RX.
Enjoy!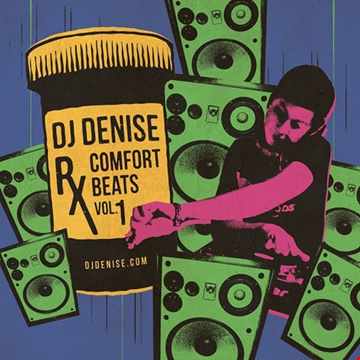 Statistics
| | This Week | Total |
| --- | --- | --- |
| | 54 | 1008 |
| | 0 | 5 |
| | 0 | 0 |
| | 0 | 2 |
| | 0 | 2 |