Place time indexed comments here...
50th Show! Big respect to all the people who have supported the show by tuning in to the previous 49 and listening to the recordings afterward.
Tune in this week for a special celebratory 50th episode of Live at the Loungeroom. Featuring guest DJ Trevor Cook and Steil mixing up an all vinyl set of classic house and rave tunes.
As usual - 7pm Wednesday night. Be there - in a virtual, online kinda way. Streaming from clubspartafmxl.com.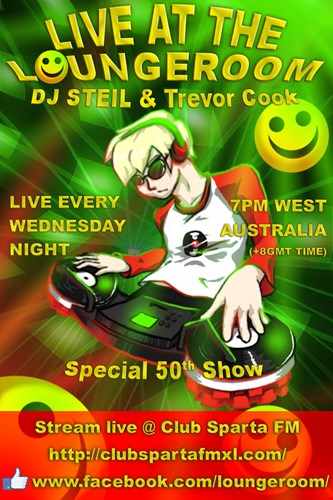 Statistics
| | This Week | Total |
| --- | --- | --- |
| | 26 | 278 |
| | 0 | 4 |
| | 0 | 1 |
| | 0 | 1 |
| | 0 | 2 |