Place time indexed comments here...
6th Mix Of The Year
Still Here After 10 Years... Go Figure
Over 130 Uploads & More Than 220,000 Plays With 500+ Followers
Must Be Doin' Something Right Or Am I
Am I The Master Of The Disco Scratch... NOPE !!!
Maybe I'm The No.1 Funk Soul Brother... HARDLY :-(
Then I Must Be King Of The Breakbeats... I WISH :-)
TRUTH... I'm Not A Real DJ. I Just Play One @ House-Mixes :-0
Enjoy My Latest "Visionary" Mix Of New Breaks & Fresh Beats...
This Is BREAK BEAT 20/20 :-)
A Special Dedication To My Mother On March 8th, 2020
HAPPY BIRTHDAY, MOM !!!
I LOVE MY MAMA :-)
Your feedback is always appreciated.
If U like it, click the DL button & share.
Enjoy the free download of this mix.
Musical content property of artists featured in tracklist.
100% non-profit & promotional use only.
License & rights ownership Creative Commons.
Support the artists and buy their music.
Peace, Love & Respect Break Beat In 2020 !!!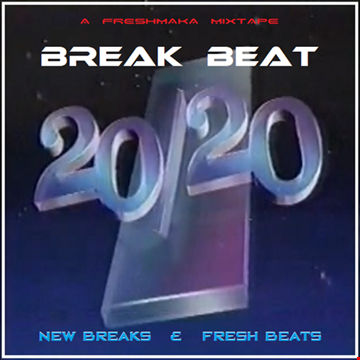 Statistics
| | This Week | Total |
| --- | --- | --- |
| | 197 | 1105 |
| | 146 | 18 |
| | 0 | 7 |
| | 0 | 7 |
| | 0 | 5 |
See what others have also listened to