Place time indexed comments here...
14th Mix Of The Year
A Welcomed Return 2 FRESH & FUNKY Breaks, Bass, & Beats
Familiar Tunes Replayed, Rearranged, & Remixed Once Again
Lotz Of Well Wicked Viral Breaks Bangin' On The Dancefloor
Plenty Of Infectious PHat-Ass Bass Muzik Boomin Back At'cha
Bass Bumpin' Beats So Contagious U Gotta Isolate & Quarantine
This Ain't No Lockdown Mix... MUSIC Should Set You Free
Thumpin' Breaks & Bass Mix Infected With "Da FRESH Stylee" Flava
I'm Your DJ And This Mix Is Fresh To Death 2020 [Part 1] :-)
STAY SAFE, STAY HEALTHY, STAY STRONG & STAY FRESH TO DEATH
On This MEMORIAL DAY Weekend !!! :-)
Your feedback is always appreciated.
If U like it, click the DL button & share.
Enjoy the free download of this mix.
Musical content property of artists featured in tracklist.
100% non-profit & promotional use only.
License & rights ownership Creative Commons.
Support the artists and buy their music.
Peace, Love & Respect... and always stay Fresh 2 Death !!!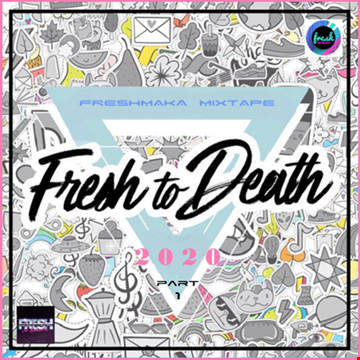 Statistics
| | This Week | Total |
| --- | --- | --- |
| | 33 | 409 |
| | 14 | 21 |
| | 0 | 10 |
| | 0 | 6 |
| | 0 | 7 |

See what others have also listened to