Place time indexed comments here...
Welcome aboard to the first of the new Autumn season and a FRESH jaunt across the world of the weird and wonderful , strange cargo style - 2 + 1 hours of no rules musical malarky with Marky direct from the back of beyond transmitted to your lounging spaces and ready in time to kick start the weekend in fine fettle! As ever, expect the unexpected as we traverse genres, space and time to bring you a seriously smoking soundscape, ideally suited to all those seeking a break from the norm.
**THIS IS THE SPOONFUL OF SUGAR CLUB**
#STRANGECARGO #EXPECTTHEUNEXPECTED #NORULESRADIO #SERIOUSLYSMOKING #AMILLIONMILESFROMNORMAL
You can catch us weekly via SOUL LEGENDS RADIO from 11pm til 1am UK time and here for the subsequent podcast, which always features an extra unaired hour of BONUS content. However, if you find yourself in, up late and mooching about you can always tune in live via: https://onlineradiobox.com/uk/soullegends/, where of course, you would be most welcome to pull up a bean bag, get them feet up and kick back with us in real-time and indulge your eardrums in a wide selection of assorted beats and pieces from all over the planet :-)
THIS WEEKS SELECTIONS BELOW:
Introduction to Exode
| Unknown Artist
SAMPLE; Come To London!
| (1966)
Waltz in D Minor
| inspired by Big Fish | Unknown Artist
When I Awake
| Fabienne Delsol
Israel Kamakawiwo'ole
| 'Over The Rainbow' & 'What A Wonderful World' Medley
I'm not where you are (acoustic)
| Marika Hackman
Pierre Porte
| Evening Song
Radiohead (VANESSA SANCEZ acoustic VIOLIN cover)
|
CREEP
Vincent Geminiani
| Ophis Le Serpentaire 2
Waves of Galveston
| Iron & Wine
TRACK 02-Shiny_Objects
| Another_Day_At_The_Zoo
TRACK 18-The_Album
| Leaf-Mass
SAMPLE; The finger
| Keanu Reeves
The Deserted Pool
| Satanicpornocultshop
TRACK 08-Ko_Shin_Moon
| Mishra_Shivranjani
Let Go (Canto De Ossanha) (1969)
|
Martin Denny
Life's Gone Down Low
The Lijadu Sisters
Danger
SOUL STEREO DUBPLATE 32
| WITH SUGAR MINOTT & TARRUS RILEY & JIMMY RILEY PON TUNE IN RIDDIM
Everlasting Version
| Scientist
NOAH SUGAR PAN
| UPSETTERS
2002 - The Rough Guide to Dub
Tell Me Now
| Marcia Griffiths
Studio One Women
Kothbiro (1976)
| Black Savage
Dynamite
| The Harvey Averne Dozen
2007
-Ask for a Screenshot | Only have Asian Characters
Wild & Free
|
Unknown Artist
Fenati With The Munich Machine-
| Serenade
Marie-Josée Vilar
| "Lulu 68" 1978 Fruits Et Primeur L'Escargot
SAMPLE: Fragile
| The Big Lebowski
Thanks for flying/trying (Serious)
| Image Over Being
TRACK 11-Floating_Points
| Apoptose_Pt._1
TRACK 01 Marijuana
| Trojan Dub Collection
General A General
| Tonto Irie
Yasunori Mitsuda
| Brink Of Time
SAMPLE; Tao Te Ching, The Book Of The Way by Lao Tzu Audiobook
Prologue to grief
| YUJI OHNO
SAMPLE: Vault of Horror
| (1973)
TRACK 04-Shiny_Objects
| Under_The_Sun
SAMPLE; The Blood Beast Terror | Flick Vault
Marie-Josée Vilar
| "L'Italie a" 1978 Fruits Et Primeur L'Escargot
Guido & Maurizio De Angelis
| Keoma (Instrumental)
SAMPLE; Three Clear Sundays
| The Wednesday Plays
Hyperspace (A Toulouse Low Trax Remix)
|
Zombie Zombie
Eggdog
BEAK>
| Couple in a Hole (Original Soundtrack)
DISCODOR - DISCODOR EP1
| 01 The Arrangement 7"
--Ask for a Screenshot | Only have Asian Characters
sample: Whoa beverage | The Big Lebowski
TRACK 06-Shiny_Objects
| Awaken
For Eternity
| (Birds of Mind Remix)
TRACK 03-Tina_Turner_Regula_Curti_and_Dechen_Shak_Dagsay-Dagasy
| Allah_Hu
Here I Go Again
Jean Plum
| Jean Plum: The Hi Recordings
Take A Dub
The Observer Meets The Soul Syndicate
|
Trojan Dub: Foundation Dub
2010
IZINDABA
12 APOSTLES CHURCH CHOIR
|
2003 - The Rough Guide to South Africa Gospel
2003
GOSPEL
Everybody Loves The Sunshine
|
Roy Ayers Ubiquity
One Steppa Da Time
| Amore
TRACK 01-
| Lake_Haze-Memory_Card
GINGA DE BALE
TIMBALADA
|
2004 - The Rough Guide to Brazil Bahia
2004
WORLD
TRACK 06 Miss Know It All
| Trojan Dub Collection
Minako Adachi | Sushi High Roller
TRACK 002.-Joe Richie | Across The Bay
--Ask for a Screenshot | Only have Asian Characters
The beach
--Ask for a Screenshot | Only have Asian Characters
2017
--Ask for a Screenshot | Only have Asian Characters
CHANT 1
ZAR OMDURMAN |
2004 - The Rough Guide to The Music of Sudan
2005
WORLD
When You're Smiling (The Whole World Smiles with You) (Take 3) |
Billie Holiday
Let's Have A Good Time Tonight |
Piano Red A.K.A. Dr. Feelgood
Booker t and the mgs | Soul Clap 69
Sonny Fisher | Rockin Daddy
The Who Magic Bus | (Long Version)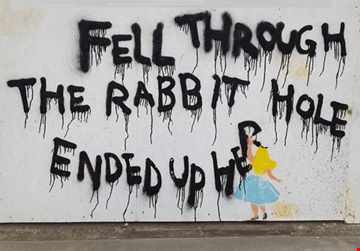 Statistics
| | This Week | Total |
| --- | --- | --- |
| | 13 | 175 |
| | 0 | 3 |
| | 0 | 1 |
| | 0 | 1 |
| | 0 | 1 |