Place time indexed comments here...
Welcome to Podcast taster (2 of 3) in advance of our big night in, now just 2 weeks away! Stock up on supplies for our 8th B'day party, celebrating 8 years with www.soullegendsradio.com, FRI 28TH AUGUST 2020 (Bank Holiday Weekend) - where we will now be hosting an EXTENDED SHOW from 10pm til 2am BST and featuring a surprise special guest (TBA next week) bringing us an hour (all vinyl) Funk & Soul Retrospective before we move into the normal business, of some rather abnormal business packed full of left of leftfield, no rules radio once again. We are going to divide the night up into 6 x approximate 30 min sections, well, more specifically, actually 10 x tracks from each progressive sub-section genre-wise, so the evenings' programme should look something like this (Approximately):
**OUR BIG NIGHT IN** ** FRI 28TH AUG 2020** **22.00 - 02.00 BST** **8TH BIRTHDAY CELEBRATIONS**
10pm - 11pm: Funk & Soul Retrospective all vinyl special from surprise guest TBA
11pm - 11.30pm: Some Funky Muthas & Groovy Classics
11.30pm til Midnight: Psychy, Tripped-Out Acid Folk and Lysergic Soul
Midnight - 12.30am: Japanese A go go crate-digging special (7" Singles spotlight)
12.30 - 1am: Sunshine Pop, Worldly and ethnic chill out
1am - 1.30am: Shades of Balearica & Independent International 7" vinyl of note
1.30 - 2am: Left of Leftfield Dancefloor rockers
It should be a cracking night in for lovers of the show's concept and we also hope you enjoy today's selections, all firm faves here at STRANGE CARGO HQ as we continue to explore the roots & origins of our NO RULES RADIO & ALTERNATIVE CHILL OUT concept. This edition focuses on our penchant for a splendid vocal talent, an outstanding cover version (or 3), a dash of some amazing world music, shades of the unsigned / over-looked, and a smidgeon of lost LP tracks from way back when......
Do hope you find something to enjoy in here?
Just one more of these taster sessions after today and for the final week, we will be diving further into the roots and origins of the show with a spotlight on independent and minimal sounds with a big splash from the 80's but also featuring some new that still retains that spirit and sound. A good one for fans of the old John Peel Show and indie sounds of the early to mid 80's.
Have a cool weekend, thanks for listening and hope to see you soon!
Compiled and mixed by: Adventures in Sound, for STRANGE CARGO
SAMPLE: The Time Tunnel (1966)
************************** Introduction Segment
La Femme d'Argent
************************** Air
Bring it Back to Me
************************** Twilight Ritual
Once Again
************************** Hang Massive
She Told Me Lies
************************** Twilight Ritual
Julie And Candy
**************************
Boards of Canada
SAMPLE:
Children of the Stones
************************** ITV Network Classic
Never Known
************************** The Durutti Column
Cellophane Symphony
************************** Tommy James and the Shondells
One On One (Massive Attack mix)
**************************
Boy George
Paradise Circus
************************** Massive Attack
Lobo Dub
************************** Drydeck
AURORA covers Massive Attack
************************** 'Teardrop'
What It's Like
************************** Everlast
Tunng-
************************** Tale From Black
Tiger, My Friend
************************** Psapp
Nick Drakes 'From the morning'
************************** covered by FleckFumie
Josie Charlwood (Live using BOSS RC-30 loopstation)
************************** "I Need Air" Magnetic Man Cover
Harlem River
************************** Kevin Morby
Sunshine Superman-
************************** Donovan
78 Stone Wobble
**************************
Gomez
Live Looping Mashup
************************** by Elise Trouw
Radiohead Meets The Police
Youth (Cover)
************************** by Daniela Andrade and Dabin
Daughter
Where Is My Mind? (Cover) by Daniela Andrade
**************************
Pixies Cover
Simple Man Lynyrd Skynyrd Acoustic
************************** Kappa Larsson
Clödie (The Cranberries Acoustic Cover)
**************************
Zombie
Creep (cover) by Daniela Andrade
************************** Radiohead
You're Mine
************************** Lola Marsh
Siente Mi Amor
************************** Salma Hayek
Track 3 from Remendar el Caos
************************** Ketekalles
Dernière Danse
************************** Indila
T'as vu
************************** CLIO
Fleetwood Mac (cover)
************************** Dreams
Trouble
**************************
Hope Sandoval and The Warm Inventions
Here's Where The Story Ends
************************** The Sundays
Big In Japan
************************** Ane Brun
Sh-Boom (Life Could Be A Dream)
**************************
Alison Young
In A Manner Of Speaking
************************** Nouvelle Vague
Uncertain Smile
**************************
The The
Under The Milky Way
************************** The Church
Sunday
************************** Sonic Youth
Five Man Army
************************** Massive Attack
Lola R. For Ever
************************** Monsieur Gainsbourg Revisited
Chapter VII
************************** Drydeck
Mars_Massive-
************************** Yog_Sototh
Forget what I said
************************** Noora Noor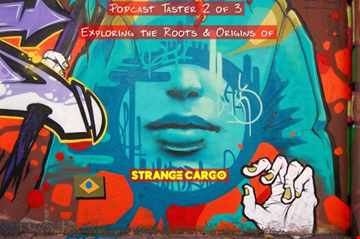 Statistics
| | This Week | Total |
| --- | --- | --- |
| | 8 | 175 |
| | 0 | 3 |
| | 0 | 1 |
| | 0 | 1 |
| | 0 | 2 |