Place time indexed comments here...
Welcome to an ultra chilled and extremely laid back edition of your weekly alternative top 40 - Ideal for rockers, ravers, lovers and grinners from back in the day seeking a break from the norm _ turn on, tune in and bliss out business abounds all the way. Do hope you find something to enjoy in here and wish you a cracking weekends chilling out ahead!
More of the same, albeit completely different, next week, same time same place 11pm til 1am UK time via www.soullegendsradio.co.uk, where you would be most welcome to pull up a bean bag and join us in turning off the world for a moment and getting on the headphones for some left of leftfield audio therapy.
THIS WEEKS SELECTIONS:
Dialogue: Class Rank
Belle and Sebastian
Storytelling
2002
The London Studio Group Margins Of The Mind
The Variations-She's Left Me Alone Again
You're a Freak
Girl Skin
Shade is on the other side
The Deer
System Syn
Dry Blood Original Motion Picture Soundtrack
2019
Je T'aime... Moi Non Plus
Serge Gainsbourg
Comic Strip
Backwards Girl
Tom Woodward
Here Come The Flies
2015
Sommer (1972)
Stig & Steen
Ettore De Carolis-Gocce In Un Sogno Di Chetro
04-Arms_and_Sleepers-Exception_You
Eastern Promises
I'SE A MUGGIN'
QHCF The Rough Guide to Gypsy Swing
2004
Bigger D - Sound Space Lab
Greg Malone
AWITW - Feel Me - Between Two Souls
Arthur B. Rubinstein-History Lesson
The Friends Of Distinction And I Love Him
The House of the Stone Bell
The Left Outsides
Chug Chug Chug-A-Lug (Push and Shove)
The Meters
The Meters
1975
Sophie Makhno "Dromadaire ou chameau" (Orchestre seul) 1975 Carrère
American Music Club The Decibels And The Little Pills
101-Dancing Version - King Tubby
Strung Out - 1971
Gordon Staples & the Motown Strings
This Life Makes Me Wonder
Delroy Wilson
BUMBLE BEE
BIG MAMA THORNTON
- The Rough Guide to The Music of American Roots
2003
WORLD
WORST - Round Midnight
7 HILLS PRODUCTION
New Genious (Brother)
Gorillaz
Life In The Balance Ft. Jam Baxter
The Four Owls
Patchwork La fouca 1978 Cobra
2 Sostre
Sorten Muld
2000 - The Rough Guide to Scandinavia
blivious
TJO
Songs for Peacock
Stelvio Cipriani Sound Of Silence
I Can't Let Maggie Go
The Honeybus
Hoireann O Capercaillie
The Rough Guide to Celtic Music
2005
Marc_Hartman-The_Report_(Miles_and_Miles_Away)
Always Knocking
Ian Broudie Tales Told LP
Cyril Neville - Tell Me What's On your Mind
Kites
The Cyrkle
Minx Soundtrack
NACHO - Ode To The Struggle
7 HILLS PRODUCTION
Juan Carlos Calderon-Oh, My Guitar
One Track Mind (2014)
Spanish Gold
Everything Is Cool (2016)
The Karminsky Experience Inc.
Drifting - radio cut
Salmonella Dub
Remixes LP
Sarah Vaughan - Summertime
If You Wanna Be My Man feat. Gizelle Smith
The Link Quartet
2010
Nicolas_Jaar-Faith_Made_of_Silk
Cutty Sark - 1962 45rpm
John Barry Seven & Orchestra
Kevin Hufnagel and Natasha Kermani - Imitation Girl - Original Motion Picture Soundtrack - 12 ***** Waltz
Track No. 08 Tranquillizer
Disc 2
This is Chill Out late night sessions LP
FUNK UP
MONGO SANTAMARIA
2005 - The Rough Guide to Boogalo Vol.3
Ista Episode - Carlston Barret & Family Man
Ludwiggy (Testing 123)
Ahmir Thompson
Arms_and_Sleepers-FlyAway
Eastern Promises
Tipu's Tiger (ft. Pender Street Steppers)
Yu Su
LUIS BACALOV -"Nago" (1973)
THE SONG OF THE GYPSIES
ELENI VITALI
The Rough Guide to The Music of The Gypsies
2001
Split the Sky
Alex The Astronaut
The Theory of Absolutely Nothing
Nightmares_On_Wax-Lets_Ascend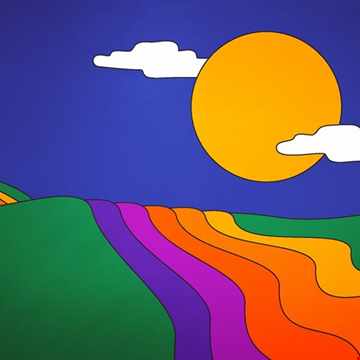 Statistics
| | This Week | Total |
| --- | --- | --- |
| | 38 | 151 |
| | 0 | 3 |
| | 1 | 1 |
| | 2 | 2 |
| | 2 | 2 |

See what others have also listened to