Place time indexed comments here...
With so many terrible things going on across the entire planet at present, I felt the need to try to spread a little bit of Christmassy Peace, Love & Unity across our nations.
This mix is intended to be a nostalgic journey of exploration through early UK Dance, encompassing Old Skool 80's / 90's Dance, House, Warehouse and Rave, which is especially likely to appeal to my 40+ co-ravers of those hazy times.
At this time Peace, Love & Unity was encapsulated within the diverse range of UK clubbers, where people went to relax, party and have fun with other like-minded individuals regardless of their race, religion, gender, size, age, or personal preferences.
My own and other generations therefore know that this must also be possible outside of these melting pots of shared hope, creativity, peace, love, unity and respect.
I hope that we all play our part in making this dream possible for our fellow earth dwellers as well as future raving generations to come!
Have a great festive holiday all!
Peace.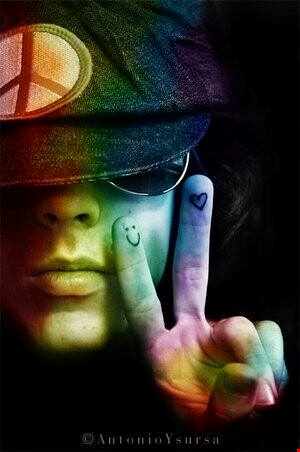 Statistics
| | This Week | Total |
| --- | --- | --- |
| | 31 | 3550 |
| | 1 | 120 |
| | 0 | 19 |
| | 0 | 6 |
| | 0 | 16 |