Place time indexed comments here...
A selection of deeper, darker, #TechHouse, #DeepHouse music. Selected and mixed for your listening pleasure. Enjoy! ♡♡♡ Thanks For Watching ♡♡♡ Thanks for popping over - if you like what you heard, consider subbing to the channel and dropping a like... I do these mixes out of the love for the grooves that are made.
♡♡♡ MP3/Podcast Links ♡♡♡

https://www.youtube.com/user/jpmcc77

https://www.house-mixes.com/profile/Soulicious

https://soundcloud.com/soulicioushousemusic

Itunes: https://podcasts.apple.com/us/podcast/soulicious-house-music/id1475104705?uo=4&at=1001lsYj

Google Podcast: https://podcasts.google.com/feed/aHR0cHM6Ly9oZWFydGhpcy5hdC9zb3VsaWNpb3VzL3BvZGNhc3Qv
~~~ Contact ~~~

soulicioushousemusic@gmail.com or jmccreight77@gmail.com
◇◇◇ Timestamp ◇◇◇

I hold no copy right to the tracks that feature. All rights are to the aritists/producers/labels... with them where would the house music scene be? Please support the industry. I just like to share my library for your listening pleasure and promote the work those mentioned work hard for. I don't own any rights to the music. I just play this in recognition to the artists, producers and Labels in Acknowledgement of the amazing work they do and sharing their hard work for your ears. Deep Soulful House Grooves to make you move, selected and mixed for your listening pleasure. Enjoy!

00:00 - Compact Grey | Bane (Ron Costa Remix) | Klang Gymnastik

04:38 Da Funk | Walking Tall Tronic Soundz

06:52 Larry Fives | Lentil Block EP (Freezer) | Drop Music

10:58 Huxley, Sam Russo | Don't Undastand (Original 2013 Remaster) | Don't Undastand

16:44 Ivan The Terrible | My Love (Original Mix) | My Love

22:08 John Mood | A Basement Romance (De Sluwe Vos 'Kontra' Remix) | Jungle Madness EP

25:46 Jordan Peak | Brutal Life (Original Mix)

30:55 Miguel Lobo & Larry Peters | Atemporal 3 (Alex Flatner Remix) | Atemporal, Pt. 2

36:34 Fisher & Fiebak Fisher & Fiebak | Movin (Todd Terry InHouse Mix) | 'Movin' EP

39:58 Ninetoes | Finder (Re-UP Remix) | Finder

44:09 Matrixxman | Scimitar | Spectral Sound

49:01 Supernova, Ann Saunderson | R.L.H feat. Ann Saunderson (Original Mix) | Supernova 54:22 Audio Soul Project | Community 2007 (Peace Division Remix) | NRK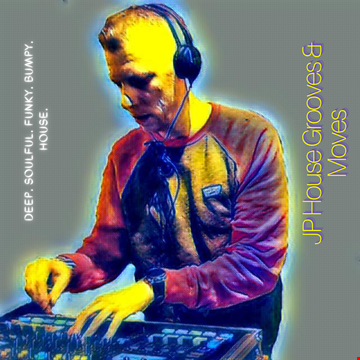 Statistics
| | This Week | Total |
| --- | --- | --- |
| | 19 | 189 |
| | 0 | 4 |
| | 0 | 0 |
| | 0 | 0 |
| | 0 | 0 |
See what others have also listened to