Place time indexed comments here...
Episode 264 is here! This week we have a very special episode filled with amazing new uplifting music, so much so, that this week I decided to dedicate the full episode for the amazing uplifters released recently. In this episode you will hear songs by Factor B, Roman Messer & Simon O'Shine, Richard Durand & Susana, Roger Shah, Darren Porter, Steve Allen, Simon Patterson & Will Atkinson and also one of my favorite new tunes out there, the new Ahmed Romel single. The classic of the week comes from 2002, the stunning vocal track remixed by Antillas, it's Plummet's well-know classic 'Damaged'.
If you enjoyed the set please share it with your friends and family. If you have any requests for upcoming episodes, please let me know. You can find some of these mixes on my soundcloud and mixcloud pages as well. I would also kindly ask you to support all the artists involved.
Until the next one on the 5th of December, please stay safe, sit back, relax and enjoy the very best of trance music!
Tracklist:
01. Factor B - Sea of Thoughts (Intro Mix)
02. Plummet - Damaged (Antillas Remix) [BLAST FROM THE PAST]
03. Claus Backslash - Perfect Words (Extended Mix)
04. Asteroid & Paul Skelton - Ahimsa (Extended Mix)
05. Roman Messer & Simon O'Shine - Euphoria (Extended Mix)
06. Ahmed Romel - Meet Us Where The Night Ends (Extended Mix) [TUNE OF THE MOMENT]
07. Richard Durand & Susana - I Matter to You (Extended Mix)
08. Sunlounger feat. Susie Ledge & Inger Hansen - OK (Roger Shah Uplifting Extended Remix)
09. Talla 2XLC & Steve Dekay - Spacedust (Extended Mix)
10. Darren Porter - Reason to Rise (Extended Mix)
11. Steve Allen - Ophiuchus (Extended Mix)
12. Kenny Palmer & Daniel Skyver - Caverns Of Time (Extended Mix)
13. Simon Patterson & Will Atkinson - Golden Hour (Extended Mix)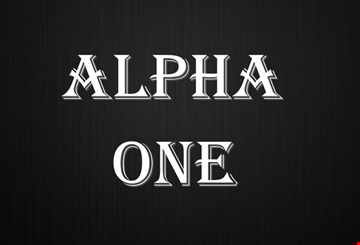 Statistics
| | This Week | Total |
| --- | --- | --- |
| | 3 | 95 |
| | 0 | 2 |
| | 0 | 0 |
| | 0 | 0 |
| | 0 | 1 |
See what others have also listened to