Place time indexed comments here...
The Acid Dropping EP features acid jazz and deep tech tracks which all boast spoken word from Adam Fieled.
I. A Clangorous Din (Speck)
II. Stone the Devil (Speck)
III. Viaje entre las luces (Vince El Mejor)
IV. Driving Home (MalreDeszik)
V. Hipsters (Falki Hoz)
A Clangorous Din by Speck reached #15 on the Soundclick Jazz Overall chart.
Viaje entre las luces by Vince El Mejor reached #18, also, on that chart, while Stone the Devil by Speck reached #25.
Hipsters, a.k.a. Ode On Jazz (3, with Falki Hoz) reached #20 on the Soundclick Electronic Overall chart.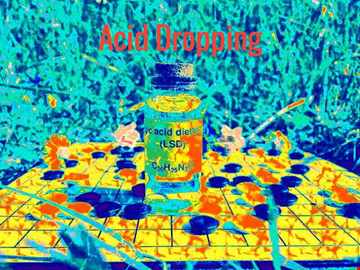 Statistics
| | This Week | Total |
| --- | --- | --- |
| | 61 | 61 |
| | 0 | 0 |
| | 0 | 0 |
| | 0 | 0 |
| | 0 | 0 |
See what others have also listened to