Place time indexed comments here...
Visit Djjvc.com for DJ Mixes and DJ updates.
Like DJ JVC on Facebook: https://www.facebook.com/djjvccom
Follow DJ JVC on Twitter:
https://twitter.com/DJ_JVC
1. Bad Habits (Joe Maz Remix) - Brass Knuckles
2. Otto Knows - ID & Calvin Harris - Flashback (Avicii Bootleg)
3. Eric Turner vs Avicii - Dancing In My Head
4. Bruno Mars - Treasure (Cosmic Dawn Bootleg Remix)
5. The Prodigy - No Good Fred Le Grand Remix
6. Calvin Harris - Thinking About You (Myndset Remix)
7. Summertime Sadness by Lana Del Rey (Cedric Gervais Remix)
8. Nari & Milani vs Otto Knows - Million Atoms To Apologize (Hardwell vs Thomas Gold Edit)
9. Afrojack-bangduck-remix
10. David Guetta & Glowinthedark - Ain't A Party (Klaud Bootleg)
11. Empire Of The Sun - Alive (Zedd Remix)
12. Tiësto & Calvin Harris - Century (Tiësto & Moska Remix)
13. Street Player (Club Mix) - Tradelove.
14. Starkillers - Ride (Original Mix)
15. Nicky Romero & Krewella - Legacy (Dorian Dead Remix)
16. Hengry John Morgan & Error 404 - **** Me I'm Famous
17. Hardwell - Three Triangles (Losing My Religion) (Original Club Mix)
18. OSTBLOCKSCHLAMPEN - SAFE AND SOUND
19. Chocolate Puma & Firebeatz - Sausage Fest (Original Mix)
20. Carried Away (Tiesto Remix)
21. 3LAU, Paris & Simo - Escape feat. Bright Lights (Original Mix)
22. Alesso vs Calvin Harris - We'll Be Coming Back For Years (Nicky Frisone Mashup)
23. King Of My Castle (Crazibiza Remix) - Wamdue Project
24. Beyonce Dance For You (CartelMusicRemix) HotRod Ft Dj Sliink
25. Calvin Harris Feat. Florence Welch - Sweet Nothing (Dirtyloud Remix)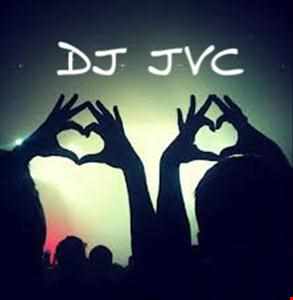 Statistics
| | This Week | Total |
| --- | --- | --- |
| | 34 | 1039 |
| | 13 | 27 |
| | 0 | 3 |
| | 0 | 1 |
| | 0 | 0 |


See what others have also listened to