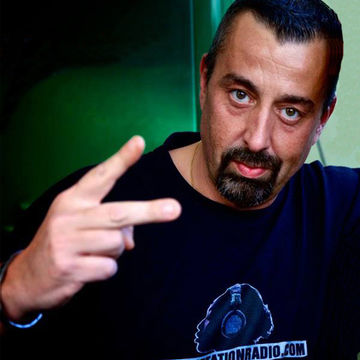 Bio
GUIDO P was born musically as a DJ in the late Eighties.
Always been fond of dance and electronic music, during that period he was fatally attracted to all kinds of the "House" music , Underground – Garage- Acid , but was always connected to all classic and vocal sounds, such as R&B, Soul and Acid Jazz-
Notwithstanding several DJ set in various clubs of the northern area of Milan and in the near Switzerland, his name has always been associated to the prestigious and trendy MOZART Club in Varese, where he has been resident DJ all throughout the Nineties.
In his current Dj set and DJ mix, he prefers and introduces –using his unmistakeably style- the best Soulful House and Deep Soul, daily and carefully selected in the wide panaroma of the contemporaneous dance music.
He is the Co-founder and Co-owner of housestationradio.com one of the best live shows web radio of the current house music scene globally. He is a remixer and producer too at HSR Records and he collaborated also with several indipendent label such In The Zone Entertainment, Molto Recordings,
Welcome To The Weekend, UTS Records, Lapsus Music, Dejavoo Records, Epoque Music, BCR Music and Soulful Evolution Records, remixing tracks made by top level artists such Audiowhores, Kenny Bobien, Chanelle, David Walker, Billy Lofton, Rescue Poetix, LaVeda Davis, Natasha Watts and with lot of emerging talents too.

Varese Italy
Member since: 09 Apr 2012
Statistics
| | This Week | Total |
| --- | --- | --- |
| | 1393 | 144189 |
| | 4 | 5032 |
| | 0 | 0 |
| | 0 | 477 |