Place time indexed comments here...
F.U.K.T. is a Creative Collective of Modern Performance and Entertainment Artists, united by their mutual, unbridled passion for Electronic Music Production and the constant need to keep evolving and developing our own style of cutting-edge, exciting and interactive Live Performances in clubs and at events allover Germany and Europe, as well as abroad, managing to reach out as far afield as Africa, Australia and even Southeast Asia.
At the forefront of The F.U.K.T. Foundation, armed with almost fifty years of collective experience in the Electronic Music Industry, are our residents; "Señal" - founder and A&R Director of "XProSounds - Official" (DE) then heading up Artist Development and Concept Design is "The Ent3rtainer" (UK) tirelessly working every week to bring together a lineup of special guest DJ's, VJ's and Live Performance Artists, forming a squad, ready and waiting to step up and unleash a barrage of skills and raw passion required to deliver a truly spectacular night, already proven to leave even the most perceptive of critics lost for words.
Over the past two decades, XProSounds and The F.U.K.T. Foundation have conscientiously and painstakingly worked hard towards building an illustrious, solid reputation at the heart of the Music, Variety, Media and Event Organisation industries. This allows us the privilege and opportunity to collaborate with some of the most gifted, sought after and respected DJ's, VJ's, Producers, Artists and Performers around at the moment.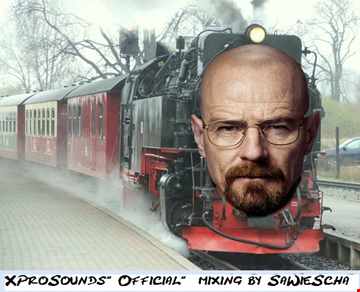 Statistics
| | This Week | Total |
| --- | --- | --- |
| | 5 | 261 |
| | 0 | 1 |
| | 0 | 0 |
| | 0 | 0 |
| | 0 | 0 |