Place time indexed comments here...
I did this as a live mix on Halloween for our BeatBloxers pages and also our friends over on danceparty.
No Halloween references in the mix though, just my mug shot of me mixing on the day. Starts off with an all-time classic but has a mixture of new and classics. It came together really well actually. Thoroughly enjoyable and ends on another all-time favourite of mine: sunshine on a rainy day. Lots of bangers in between though from the likes of Purple Disco Machine, a prodigy remix and a couple more new versions of classics.
Have a listen, hope you enjoy.
Find us on many sites for news, recordings and live streams:
www.mixcloud.com/BeatBloxers
www.facebook.com/BeatBloxers
www.instagram.com/BeatBloxers
www.twitter.com/BeatBloxers
www.twitch.tv/BeatBloxers
www.youtube.com/channel/UC5HhaQ8vv8ckAlc7NYjGrRw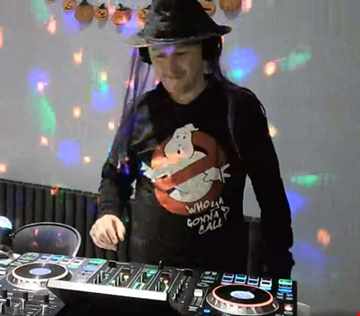 Statistics
| | This Week | Total |
| --- | --- | --- |
| | 14 | 71 |
| | 0 | 2 |
| | 0 | 0 |
| | 0 | 0 |
| | 0 | 0 |
See what others have also listened to