Place time indexed comments here...
Berlin Nightclub was the heart and soul of the early rave scene in Perth, Western Australia. From 1990-92, Berlin club ushered in a new era of underground dance for Western Australia and holds a fond place in the hearts of its regulars.
On 22 August 2015, the first Berlin Club Reunion was held with a sellout crowd of oldschool ravers (and quite a few new ravers) all keen to relive the golden days of underground dance. This mix by DJ Steil was given out on CD to people who arrived at the reunion and now we are sharing it with people who weren't able to attend the event, so that you too can get a taste of the early Western Australian rave scene.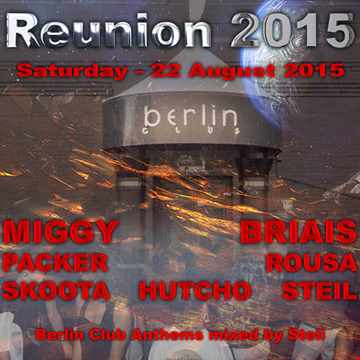 Statistics
| | This Week | Total |
| --- | --- | --- |
| | 36 | 1673 |
| | 0 | 43 |
| | 0 | 6 |
| | 0 | 4 |
| | 0 | 3 |