Place time indexed comments here...
Ces and the City PODCAST 83::: TranCessions7 "Valor5"
"Valor5" In this weeks episode of Ces and the City, Cession takes us on a psychedelic pilgrimage around the world with a high-powered mix of Psychedelic Trance, Trance, and Vocal Trance! 45 minutes of Crazy, Sexy, and Psychedelic intoxication!
Enjoy!
140-131 BPMs
What up Psy Trance Mission! @TrancePromoter
What up Psytrance Events! @Psy_Tribes
What up Psytraveller! @psytraveller
Style: #PsyTrance #Trance #VocalTrance
***EXPLICIT CONTENT***
Mixed by: Cession Daventport (DJ Cession) @Cession www.djcession.com
#IDJAllGenres #CesadtheCityPODCAST #SocietyandCulture #PurpleWellnessClub
Playlist
01 Adhana (Original Mix)*Astrix, Vini Vici
02 Deeper (Original Mix)*Bryan Kearney, Berg
04 Lost Generation (Original Mix)*Phanatic
04 Stay (Extended Mix)*James Dymond
05 Spiritual (Original Mix)*Timelock, Bashers
06 Fall For You (Extended Mix)*Simon Patterson, Lucy Pullin
07 Airwave (Original Extended Mix)*Bugle & Smith
08 Mantis (Original Mix)*Genix, Kyau & Albert
09 Only Road (Cosmic Gate Remix)*Gabriel & Dresden, Sub Teal
*All Ces and the City PODCAST are for promotional/educational use only*Music & Images copyright c the respective artist*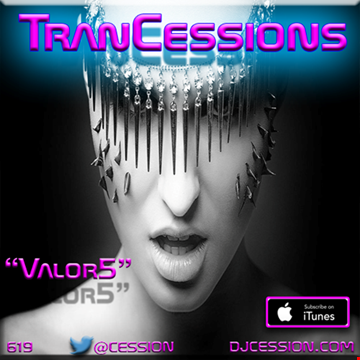 Statistics
| | This Week | Total |
| --- | --- | --- |
| | 98 | 946 |
| | 0 | 16 |
| | 0 | 4 |
| | 0 | 2 |
| | 0 | 4 |

See what others have also listened to