Place time indexed comments here...
ShakeDown Radio - July 2020 - Episode 334 - Hip-Hop & RnB|
Featured Artist: Lara D
http://www.shakedownradio.com
and
http://www.djpod.com/shakedownradiopodcast
Hit the SUBSCRIBE Button
Apple Podcasts for Apple Users:
https://apple.co/3cBtEFI
Google Podcasts for Android Users:
http://bit.ly/2wPfiOS
Mixcloud:
http://www.mixcloud.com/chriscaggs
Like, Share and Follow on Social Media
Facebook Friend Page
http://www.facebook.com/chriscaggs
Facebook Official Fan Page
http://www.facebook.com/chriscaggsradio
Twitter
http://www.twitter.com/chriscaggs
Instagram
http://www.instagram.com/chriscaggs
Linkedin
https://www.linkedin.com/in/chriscaggs
Catch Shakedown Radio with Chris Caggs ON AIR on Starter FM every Wednesday Night 7pm - 9pm Sydney Australia time playing EDM & House streaming at
http://www.starterfm.com.au
Catch Shakedown Radio with Chris Caggs ON AIR on Tune 1 Digital every Sunday Night 10pm Perth, Western Australia time at
http://www.tune1.com.au
Catch Shakedown Radio with Chris Caggs ON AIR on Liquid Radio every Wednesday Night 8pm - 10pm AEST playing the best in EDM & House Music streaming online at
http://www.liquidradio.online
or via the apple, google and microsoft app for FREE - for advertising and sponsorship phone 0452 131 911 or email studio@liquidradio.online
Coming Soon - Roberts Media Group presents RMG Web Radio - DJ-FM, Smooth Jazz Stream & Shakedown Radio - 3 Stations in 1 - For advertising or sponsorship head to
http://www.rmgwebradio.com
or phone Robert Iezzi on 0414 404 010 or email ceo@rmgwebradio.com
Featured Artist: Lara D
Since her Final 12 appearance on The Voice Season 8, Lara D has gone on to release five hit singles, 'White Lies', 'Cadillac', 'Me & Them', 'Blast Off' and '#BeMe', amassing over 3.6 million streams across her own profile, as well as The Voice. Lara's original music videos on Vevo have amassed over 870,000 views, and The Voice performances currently sit at over 34,000,000. The brand new single 'I'm Not' was co-written by Lara, along with Sammi Constantine and Cyrus Villanueva (winner X-Factor Australia).
Introducing Lara D, the 17-year-old R&B Hip-Hop artist from Sydney, Australia. As a contemporary music fan, Lara takes cues from the likes of Camilla Cabello, Ella Mai, Summer Walker and Kiana Lede. With a level-headed and positive approach to her music, Lara is here for all the young girls trying to fit in, or look a certain way … "When people, teenagers especially, listen to my music, I want them to feel like they have the world in their hands, like they can do anything, feel like a boss".
Lara D describes music as her ultimate expression, a gateway into telling her story and sending a message to her peers … "When I sing it makes people happy which I love, music is my way of expressing how I feel or what I want to say to the world".
Lara D is here to relate and speak to her audience, a formative direction for the youthful artist.
LARA D on Social Media:
You Tube:
https://www.youtube.com/channel/UCi_fM1ndwBltew9g_KhqaRw
Instagram:
https://www.instagram.com/laradmusic/
Facebook:
https://www.facebook.com/LaraDMusic/
Twitter:
https://twitter.com/LaraDmusic
Music Provided for this podcast from
PLAY MPE:
http://www.plaympe.com
PLatinum Delivery & Five Star Pro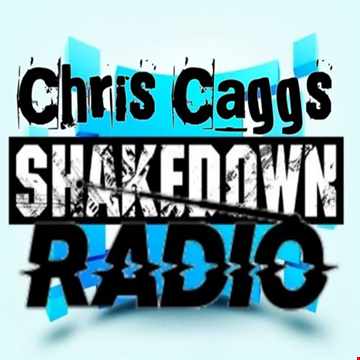 Statistics
| | This Week | Total |
| --- | --- | --- |
| | 38 | 126 |
| | 0 | 2 |
| | 0 | 0 |
| | 0 | 0 |
| | 0 | 0 |

See what others have also listened to