Place time indexed comments here...
First off, I've got to correct myself when shouting out to Robot 84 and his new release, I accidentally said "Robot 86." So correction, you need to check out Robot 84's release "Lookin' 4 Luv" coming out September 1st on ISM records. You can listen to it from the site or you can bounce over to SoundCloud. If money is already burning a hole in your pocket for it, (and it definitely should be) head over to Juno downloads for the exclusive purchase.
In other news, Stones Throw legend JRocc came into town. The show was amazing! I'll be writing about that and how pretty much all the vinyl heads in the Charleston area were in attendance for that event. It was also cool to talk with JRocc, he's actually a pretty cool dude. For someone who makes cosmic sounds and mixes, he's very down to earth.
Big shouts to everyone from all across the world who listened in! It's great to see everyone tuning in! Don't be afraid to send me messages via twitter or however. Twitter is also a great way to keep up with the tracks I drop, as I drop them.
Peace and Love from the stars above!
Adventures of Commander Cool Hand
Episode 18 - Green Light Host: Cool Hand J
Broadcast: theFix.FM
Broadcast date: 08-28-14
Mixed By: Cool Hand J
Cover Art By: Kilian Eng
*******************************
Tracklisting:
BG Baarregaard - Tokyo Nights
Late Nite Tuff Guy - I Want You Back In My Bed
Leon Sweet - Wasn't I Your Friend
Gladys Knight & The Pips - Save The Overtime For Me (Fingerman's DJ Delight)
Vins - California Woman
Disco Tom - Goldie's Boogie
KS French - Tuerie C
Tony Orlando - Don't Let Go (Pete Herbert Edit)
Dave Allison - Solar Flare (Original)
Heatwave - Goin' Crazy (Fat Camp Edit)
Crown Heights Affair - You Gave Me Love (Greg Wilson Edit)
Ed Wizard & Disco Double Dee - In Funk We Trust
Patrice Rushen - A Get Off (Mr. Absolutt Edit)
Fingerman - Outta Sight
Razor-N-Tape - Green Light (JKriv Edit)
The Sunshine Disco Club - Pleasure Boat
BB&Q Band - Won't You Be With Me Tonight
The Detroit Emeralds - Feel The Need In Me (Eddie Tour Edit)
Giant Cuts - If You Don't Wanna Be (Giant Cuts Re-Arrange)
El Coco - Coco Kane (Eddie Tour Edit)
*******************************
Tune in to The Adventures of Commander Cool Hand every Thursday night on The Fix.FM @ 8:00pm EST
http://thefix.fm/shows/adventures-of-commander-cool-hand/
Retaliation against corporate radio has begun! From the team at KLIX Radio and Kinetic HiFi comes Charleston's answer to boring radio.
:: www.TheFIX.fm ::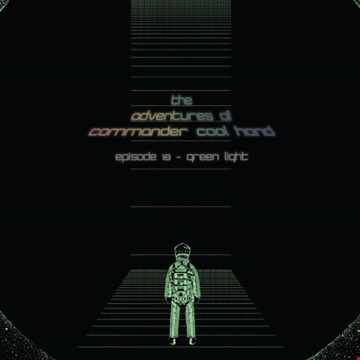 Statistics
| | This Week | Total |
| --- | --- | --- |
| | 15 | 495 |
| | 0 | 0 |
| | 0 | 0 |
| | 0 | 0 |
| | 0 | 0 |