Place time indexed comments here...
The show is picking up steam from all over the globe! On this week's episode re-edit legend KS French tuned in and was digging the vibes! It kind of blew my mind mid-set. When I started doing this show, I didn't think that there would be that many people listening outside of Charleston where the station is based out of. However, it seems that the exact opposite is happening. There are already more people around the world that listen in on a consistent basis than folks in my own hometown. I guess it makes sense a little bit.
Big ups to the SC Fashion 360 Conference for letting me in on their twitter chat this passed week. The hour chat went by way too fast. I ended up having to go back through the thread in order to read everything and found a lot of stuff that I missed. You can follow along in the thread by searching for #SCFashion360 in twitter. Also, the Fashion 360 Conference is on October the 18th, from 9am - 4pm at the Art Institute of Charleston. Registration for the conference is still available and more information can be found on the SC Fashion 360 Conference website.
Thanks again to all those who listened!
Adventures of Commander Cool Hand
Episode 22 - Worldwide
Host: Cool Hand J
Broadcast: theFix.FM
Broadcast date: 10-09-14
Mixed By: Cool Hand J
Cover Art By: Kilian Eng
*******************************
Tracklisting:
P-Sol - The Closed Door
Sleazy McQueen - EZ To Love
Mary Wilson - Nah, That's Hot Man (Edit De Donald Bumps)
P-Sol - Moon Parade
Ro Lo - Nights To Makin (Original Mix)
Get Down Edits - Tribute (Deep & Disco Rework)
Ahmed Fakroun - Yo Son (Edit De Prince Lanquage)
80's Child - Something In Your Eyes
Edwin Birdsong - Lollipop (Kai "KZR" Alce Edit)
The New Black - Good Time
Fingerman - Summertime Stringz
KS French - Give You Up
Thomas Jackson - Silver Beat
Xanadu - The Sure Shot
The Whispers - And The Beat Goes On
DJ Music - We Are The Music
Casual Connection - Sun Glider
Alien Disco Sugar - Sunshine of Your Love (2014 Remaster)
Drop Out City Rockers - Knucklehead
33hz - Stephanie All Night (Whatever Whatever Remix)
Late Nite Tuff Guy - Wonderland (LNTG Muscle Mix)
Guynamukat - Every Time I Think About Jesus
*******************************
Tune in to The Adventures of Commander Cool Hand every Thursday night on The Fix.FM @ 8:00pm EST
http://thefix.fm/shows/adventures-of-commander-cool-hand/
Retaliation against corporate radio has begun! From the team at KLIX Radio and Kinetic HiFi comes Charleston's answer to boring radio.
:: www.TheFIX.fm ::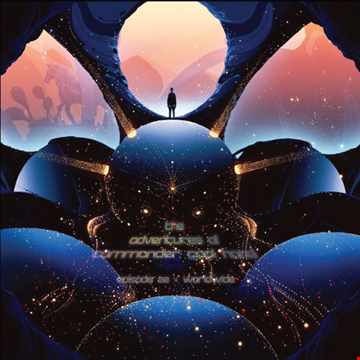 Statistics
| | This Week | Total |
| --- | --- | --- |
| | 66 | 727 |
| | 0 | 3 |
| | 0 | 0 |
| | 0 | 0 |
| | 0 | 1 |