Place time indexed comments here...
PARTY PEOPLE AROUND THE WORLD!!!. WELCOME!.
So great to be here, and THANKS for listening!.

As I am presently working on a 3 hour + production of a "Best of Saturday Night Fever 2K13" which should be released before December 31st, I am offering you this last "regular" set of the year. These are the latest tracks from the past few days/weeks all for you, fresh from the oven!!!.

This 2 hour + set has blends of Commercial House, Disco House, Funky House, Latin House, and Old School House perfect to start your evening.

You can follow me on Mixcloud: http://www.mixcloud.com/DJBigAlWiz/
And on Facebook: https://www.facebook.com/DJBigAlWiz
Enjoy!.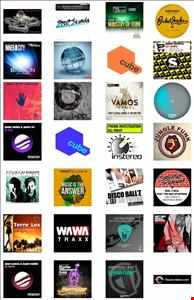 Statistics
| | This Week | Total |
| --- | --- | --- |
| | 11 | 1975 |
| | 0 | 103 |
| | 0 | 7 |
| | 0 | 3 |
| | 0 | 7 |