Place time indexed comments here...
This week's show is one I'm looking forward to even more than usual since I'm dusting off some of my old favourite records and going back to the golden age of hip-hop. All the stuff that was coming out in the second half of the 80s which was pretty much what got me in to DJing.
Back in the days when rap music wasn't generally popular in Australia (that didn't really happen here until the 90s) and there were only ever a handful of kids at my school who were in to it. Back when I used to tune in to Perth's Scratch FM every week to hear the new stuff DJs like DJ Cutnice were playing. Back when I first started to build up my record collection. I've got fond memories of all the tracks I'll be playing tonight.
Tune in live from 7pm Perth time (mid-day GMT) at http://clubspartafmxl.com/ on the West Star radio network.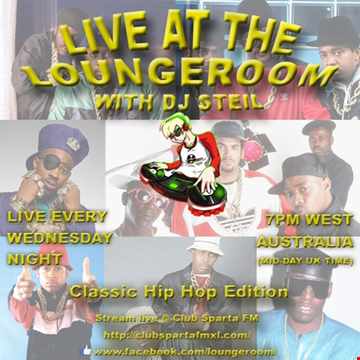 Statistics
| | This Week | Total |
| --- | --- | --- |
| | 22 | 562 |
| | 0 | 24 |
| | 0 | 6 |
| | 0 | 1 |
| | 0 | 4 |

See what others have also listened to