Place time indexed comments here...
10th Mix Of The Year
More Vocal Breakz & Bass Music In Da Mixxx
Featuring More Of My Favorite Artists & DJs Droppin' Bass
OnDaMiKe, Huda Hudia, DJ Fixx, DJ30A, The Bass Droppers, JDouble & The Fat Barry
Mixed Live & Direct In "Da FRESH Style"... Enjoy
I Hope U Like My Bass Droppin' Mix 2020 :-)
It's GOOD FRIDAY So Get Up, Unravel & Feel Good... TURN THE MUSIC UP !!!

COVID-19 Ain't Gonna Shut Us Down, We Tha Ruffest... TURN DA MUSIC UP !!!
Pop Dat 808 & Let The Bass $hake Off Your Worries... TURN THA MUSIC UP !!!
...BUST A BBOY STANCE, PUT YOUR HANDS UP & KEEP THE BASS STEADY DROPPIN:-)
STAY HOME & STAY SAFE THIS EASTER HOLIDAY !!! :-)
Your feedback is always appreciated.

If U like it, click the DL button & share.
Enjoy the free download of this mix.
Musical content property of artists featured in tracklist.
100% non-profit & promotional use only.
License & rights ownership Creative Commons.
Support the artists and buy their music.
Peace, Love & Respect Vocal Breakz & Bass !!!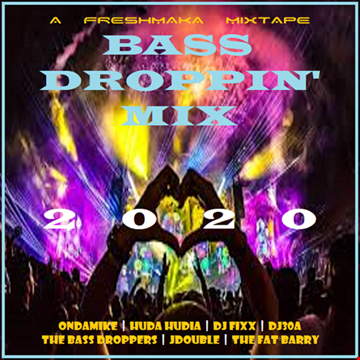 Statistics
| | This Week | Total |
| --- | --- | --- |
| | 16 | 412 |
| | 11 | 28 |
| | 0 | 8 |
| | 0 | 5 |
| | 0 | 7 |

See what others have also listened to