Place time indexed comments here...
9th Mix Of The Year
Another Mix Of Boomin' Vocal Breakz & Bass Tunes... Old And New
Featuring Some Of My Favorite Artists & DJs... Past & Present
Mutantbreakz, Suga7, Beatslappaz, The Phibes, Marten Horger & DJ Icey
"Da FRESH Style" Mixing Still In Full Effect... I Don't Edit Mistakes, Enjoy
Bounce 2 Da Beat, Bring It Back & Make It Clap... Bass Is Kickin' 2020 :-)
Nobody In The Club Or At Work... TURN THE MUSIC UP !!!
Don't Let COVID-19 Bring U Down... TURN DA MUSIC UP !!!

Rock To The Beat Til It Hurt... TURN THA MUSIC UP !!!
...BASS ON THE FLOOR MAKE YOU LOOSE CONTROL :-)
Your feedback is always appreciated.
If U like it, click the DL button & share.
Enjoy the free download of this mix.
Musical content property of artists featured in tracklist.
100% non-profit & promotional use only.
License & rights ownership Creative Commons.
Support the artists and buy their music.
Peace, Love & Respect Vocal Breakz & Bass !!!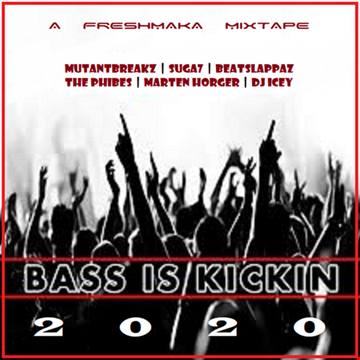 Statistics
| | This Week | Total |
| --- | --- | --- |
| | 36 | 377 |
| | 18 | 17 |
| | 0 | 7 |
| | 0 | 4 |
| | 0 | 8 |

See what others have also listened to