Place time indexed comments here...
37th Mix Of The Year!
A Funky Mix Full Of Bump-N-Groove Dance Music
Pumpin' House Vibes, Electro Beats, & Boomin' Basslines...
Another Signature FRESHMAKA Mixtape [Da FRESH's Thanksgiving Warm-Up Mix]
Mashing & Juggling Funk, House, Nu Disco, Electro, Bassline, Breaks & Bass Live In Da Mixx
If You LUV 2 Party On The Dancefloor, Come Feel The Drums & Feel The Vibe
You Have Been Summoned To DANCE NIGHT 2020 pt.1 :-)
Like it or not... Let me know.
Your feedback is always appreciated.
If U like it, click the DL button & share.
Enjoy the free download of this mix.
Musical content property of artists featured in tracklist.
100% non-profit & promotional use only.
License & rights ownership Creative Commons.
Support the artists and buy their music.
Peace, Love & Respect BUMP-N-GROOVE Beats !!!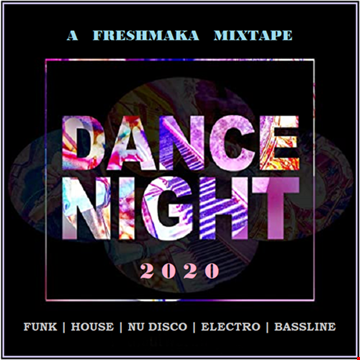 Statistics
| | This Week | Total |
| --- | --- | --- |
| | 143 | 388 |
| | 100 | 21 |
| | 1 | 5 |
| | 8 | 8 |
| | 12 | 11 |
See what others have also listened to