Place time indexed comments here...
If U Listened 2 My Last Mix Music Is The Answer 2k19,
Then You'll Gonna LUV This... Here's It's Big Brother
Featuring 6 Awesome Breaks DJs/Producers courtesy of
Kaleidoscope Music, Solitude Studios, DogEatDog & Ravesta Records.
Featured Artists: DJ Fixx, Huda Hudia, DJ Hero, DJ30A, Si-Dog & Ondamike
With shouts out to BreaksMafia, Bradley Drop, Curtis B & Keith Mackenzie
Showcasing Over 40 Electro Infused Breakbeat Tracks In The Mix.
120 Plus Minutes Of Recorded Music Compiled and Arranged by Da FRESH
Just 2 Celebrate Reaching A Monumental 200,000 Plays @ House-Mixes.com
This Is Dynamic Electro Booty Bass #2 [200k Playz Beat Mix Edition] :-)

Here's Some Boomin' Flava for the MEMORIAL DAY Weekend
TURN THE MUSIC UP !!!
Thanks 2 Everyone 4 Listening + Amazing Support
It's Greatly Appreciated :-)
Your feedback is always appreciated.
If U like it, click the DL button & share.
Enjoy the free download of this mix.
Musical content property of artists featured in tracklist.
100% non-profit & promotional use only.
License & rights ownership Creative Commons.
Support the artists and buy their music.
Peace, Love & Respect Electro Booty Bass !!!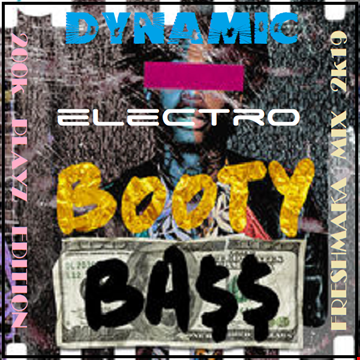 Statistics
| | This Week | Total |
| --- | --- | --- |
| | 69 | 1087 |
| | 0 | 27 |
| | 0 | 9 |
| | 0 | 5 |
| | 0 | 8 |
See what others have also listened to