Place time indexed comments here...
33rd Mix Of The Year!
Bangin' Breaks, Thumpin' Bass & (Still, More) Groovin Electro Basslines...
Another Signature FRESHMAKA Mixtape (Da FRESH Style)
Hard Hittin' Vocal Breaks & Heavy Bass + Funky Electro Beats
Boooomin' Bass & Breakbeat Music In The Mixxxx
Stay Inside, Stay Safe & Enjoy The Beats Come Out At Night 2020 :-)
Your feedback is always appreciated.
If U like it, click the DL button & share.
Enjoy the free download of this mix.
Musical content property of artists featured in tracklist.
100% non-profit & promotional use only.
License & rights ownership Creative Commons.
Support the artists and buy their music.
Peace, Love & Respect Boooomin' Beats This Halloween 2020 !!!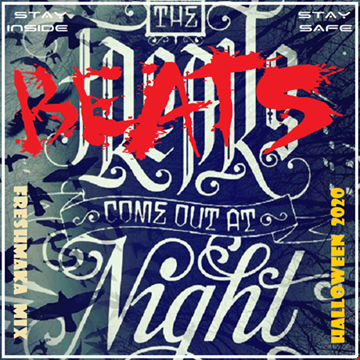 Statistics
| | This Week | Total |
| --- | --- | --- |
| | 166 | 511 |
| | 1 | 12 |
| | 1 | 4 |
| | 0 | 4 |
| | 0 | 3 |
See what others have also listened to