Place time indexed comments here...
Hi everyone,
I'm back for a new chapter in my saga of sets dedicated to dear Old Remember in Progressive Trance style; intended as a collection from the past that returns to our memories, in the magic of those moments that marked our youth, an "album" of old photos translated into sounds.
I chose the image of the Golden Bug because it too, like these great great pieces that made the history of Progressive Trance in Italy and in the world, sleeps buried under the sands of time; conceals with itself the secrets that only those sounds, only those tracks, only those great DJs and producers have been able to synthesize, giving us in my opinion one of the most significant musical moments of the last 30 years of disco electronics. Da Rave. World !!!
The selection is very varied but is summarized in historical Italian labels that have brought this musical genre to the top: Red Alert Records, Magnetik Records, Ipnotika, and the inevitable Bonzai Records.
Traces in the years between 1996 and 2000.
Artists like Pablo Gargano, Carlo Testi, Killer Faber, Aquaplex and others are names that we will never forget, and that with this set I wanted to consecrate and bring back, once again, to the shine of our audio systems and our headphones. And in the hearts of those who lived through the magical 90s.
When I find myself playing these pieces I realize that I would go on playing for hours - but also days! - but I have to limit the time, I hope you like the selection (I tried not to put too much exploited tracks and also propose some old glory of the lesser known ones).
New project Afterhouse is finally born, follow us on Soundcloud:
As always, thanks for the follow-up and support and ... let's hear next time!
Dairo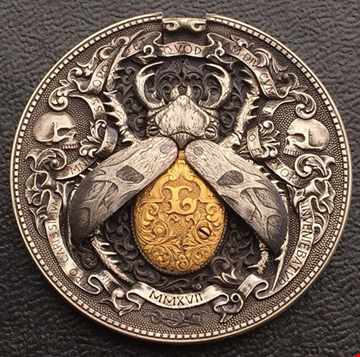 Statistics
| | This Week | Total |
| --- | --- | --- |
| | 26 | 308 |
| | 0 | 5 |
| | 0 | 14 |
| | 0 | 4 |
| | 1 | 5 |