Place time indexed comments here...
My monthly mix "Xplosion" is ready! Check my mix & listen my 15 favourite tracks for July of 2014!
All the songs in the mix, used ONLY for promotion purposes!
You can't sale this cd or use it for any kind of profit!
Songs rights belong to their respective companies and artists so if you like a song you can buy it!
Respect and support the Artists and Labels you like!!!!!
Infos:
Title : Xplosion July 2014
Tracks Included: 15
Artist : Various
Compiled & Mixed : DJ Mike Re.To.Sna.
Type : Mixed
Genre : House, Electro House, Progressive House, EDM
Duration : 62Minutes
You can find download links for my mixes on:
http://djmikeretosna.blogspot.gr/
Find me & follow me:
https://facebook.com/djmikeretosna1
https://soundcloud.com/dj-mike-re-to-sna
https://twitter.com/#!/DjMikeReToSna
http://djmikeretosna.blogspot.gr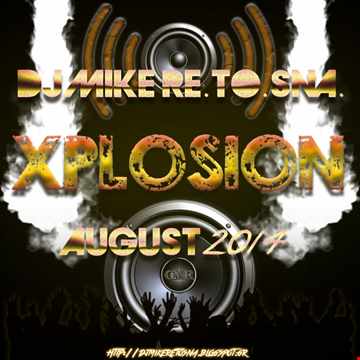 Statistics
| | This Week | Total |
| --- | --- | --- |
| | 25 | 358 |
| | 0 | 3 |
| | 0 | 0 |
| | 0 | 0 |
| | 0 | 0 |

See what others have also listened to