Place time indexed comments here...
Feel free to come back and comment after listening to the mix! I just did this mix for the fun of it. Nothing professional!! \
THE BEATLES MIX
1. Hey Jude
2. Don't Let Me Down
3. Love Me Do
4. Obladi Oblada
5. Bungalow Bill
6. Yellow Submarine
7. While My Guitar Gently Weeps
8. I Want To Hold Your Hand
9. Lucy In The Sky With Diamonds
10. Glass Onion
11. The Word
12. Get Back
13. Here Comes The Sun
14. Eleonor Rigby
15. Happiness Is A Warm Gun
16. Back In The U.S.S.R.
17. Let It Be
18. Hey Jude
19. Dear Prudence
20. Twist & Shout
21. All The Lonely People
22. This Is Your B-Day
23. Twist & Shout
24. With A Little Help From My Friends
25. Let It Be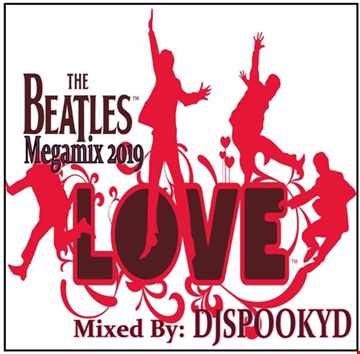 Statistics
| | This Week | Total |
| --- | --- | --- |
| | 112 | 795 |
| | 45 | 22 |
| | 0 | 2 |
| | 0 | 4 |
| | 0 | 5 |
See what others have also listened to