Place time indexed comments here...
Get Ready for the Summer with this special 2 part mix I've done whilst chilling on the balcony. The Ultimate Summer Sunshine Mix has got all your favorite Summer Classics from the past plus the tunes that simply go down well on a summers day
The Summer Sunshine Mix is perfect for that Summer Barbeque Party or a lazy day on the beach or at the park or if your going on a long summer trip and need the perfect sound track to get you in the summer Mood.
This Is Mix 2 of 2 and features absolutely everything from Ibiza chill out classics to summer dance anthems like Bob Marley Sun is Shining. From classic 80's summer pop tunes like Chris Rea's on the beach to Hed kandi classics such as Stonebridges put em high.
The Mix starts off at 82bpm and increases it's speed over the course of 3hours and 51 minutes to 135bpm
Go ahead and check out the track listing you will agree there is are a lot of classics and the diversity of of this mix is insane with different genres of music. it was difficult to decide where to put this mix. Classic chill out, 90's pop, 80's pop, classic Rnb, funky house, commercial house, all those genres feature on this mix.
If your looking for part 1 of this mix you will find it not only on my profile but on the RnB page as it fitted better in that category.
Any please Enjoy this Mix and have a great Summer...……..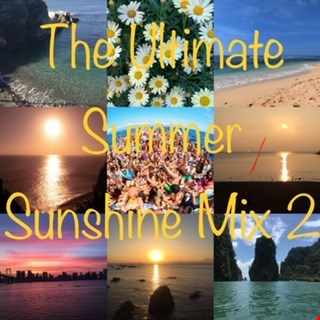 Statistics
| | This Week | Total |
| --- | --- | --- |
| | 144 | 352 |
| | 134 | 9 |
| | 1 | 8 |
| | 0 | 2 |
| | 0 | 1 |
See what others have also listened to