Place time indexed comments here...
Welcome to the first of 3 recordings taken from our 8th B'day celebrations < MARKING A RETURN TO THE AIRWAVES AND BACK ON SLR - EACH AND EVERY FRIDAY NIGHT > Commencing next week Sept 4th from 23.00 'til 01.00 AM UK time via
soullegendsradio.com
, For a weekly dose of left of leftfield alternative chill and groove from the far side, direct to your lounging spaces. Do hope you can join us for an entirely FRESH new batch of musical antics and eclectic crate-digging discoveries from the infinite world of music, as we kick off THE AUTUMN SESSIONS With The Spoonful of Sugar Club :-)
YOU CAN KEEP UP TO DATE WITH TONIGHTS' GUEST ** STEAM STOCK** VIA THE LINK BELOW:
You can also make friends and locate his FB group page by finding DARYLL ELLIMAN TAYLOR, to stay best informed!!!
THIS SESSIONS TRACKLISTINGS BELOW:
Steam's Groove (Guest mix for Spoonful of Sugar Club) 10 til 11pm Below;
1.) Mr. Bloe - Groovin' With Mr. Bloe
2.) Don Covay - Everything I do Gonh be Funky
3.) The Bar Kays - Holy Ghost
4.) Funkadelic - Not Just Knee Deep part 1
5.) Funkadelic - Not Just Knee Deep part 2
6.) Sly and the Family Stone - Somebody's Watching You
7.) Betty Wright - Clean Up Woman
8.) Betty Davis - He Was a Big Freak
9.) George Benson - The World is a Ghetto
10.) Steely Dan - Peg
11.) Paul McCartney - What's That You're Doing
12.) Foster Sylvers - Misdemeanor
13.) Sylvia Striplin - Give Me Your Love
14.) Roy Ayers Ubiquity - Running Away
STRANGE CARGO tracklistings 11pm til 3am Below;
INTRODUCTION SEGMENT & WELCOME - A glance back to where we started... AUG 2012
SAMPLED From 1st ever live show on SLR
1.) MR. HERMANO - FREE AS THE MORNING SUN [ALBUM VER.]
2.) DEVADIP [CARLOS SANTANA] - FREE AS THE MORNING SUN
3.) SONNY FORTUNE - PERIHELION (1978)
Then onto Section 1 - Funky Muthas, Much Loved Soul Classics & the Hip Shakers
1.) Roadblock - "7
- Stock Aitken Waterman
SAMPLE; The Mask Failing Scene
Jim Carey / Mask Movie
2.) Make Me Believe In You "7
- Patti Jo
3.) Nothing but a heartache - "7
- The Flirtations
4.) You Keep Me Hangin' On "7
- The Supremes
5.) Gimme Shelter (1970)
- Merry Clayton
6.) Jumpin' Jack Flash "7
- Thelma Houston
7.) Wade In The Water "7
- Big Mama Thornton
8.) The Tears Of A Clown "7
- Smokey Robinson & The Miracles
9.) I Heard It Through The Grapevine
- The Slits
The Cut LP
10.) Chick Habit
- April March
7"
11.) We Are Ships
- Bonnie Koloc
7"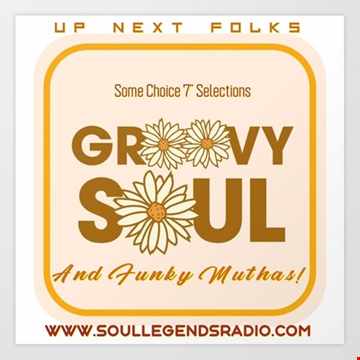 Statistics
| | This Week | Total |
| --- | --- | --- |
| | 25 | 122 |
| | 0 | 5 |
| | 0 | 1 |
| | 0 | 2 |
| | 0 | 2 |