Place time indexed comments here...
Posted on Mixcloud : March 12, 2020.
This is the final of Soulful Classics In Three #34, if you liked it, you could listen to the whole Set here :
I am very satisfied with the musicality of this set and I hope it will be appreciated as it deserves.
This set was made with two very talented DJs with real passion for music :
Dj Spectre and Dj Vip that I thank for their friendly collaboration.
Tracks 1 - 4 John Spectre
Tracks 5 - 8 Dj Vip
Tracks 9 - 12 F.Rana
Sincere thanks also to all those who will listen and express their liking.
Good listening !!
Follow me on my Facebook page : https://www.facebook.com/Mixcloud.FrancoRana/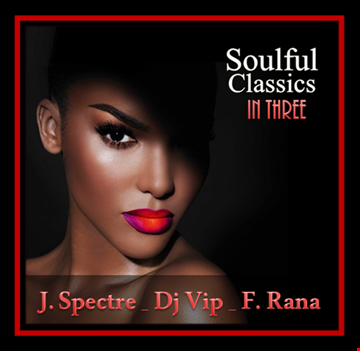 Statistics
| | This Week | Total |
| --- | --- | --- |
| | 15 | 189 |
| | 0 | 9 |
| | 0 | 3 |
| | 0 | 1 |
| | 0 | 1 |