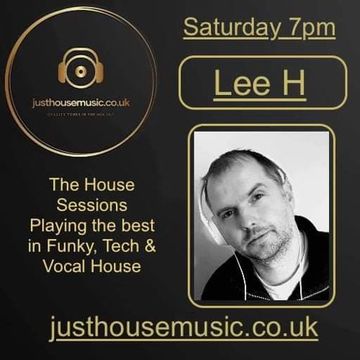 Bio
Well, I started DJ 24 years ago playing HardHouse/Trance/HardDance from around 1998/99 (at house parties) Then Stared Playing Professionally from Year 2000 (20+years DJ Experience) I started playing in Bars and Clubs around my home town of Bury from about 2000 just playing HardHouse / HardDance before getting into FunkyHouse which just took over! and I started playing funky house in bars/clubs from 2004

Currently! I am a Just House Music Radio DJ - justhousemusic.co.uk where I have a weekly show Every! Saturday from 7PM (UK) it is called, The House Sessions Show where I play the best! in Vocal, Funky and Tech House, I bring you old, current and new releases, I don't take my show to serious as I like to have a laugh and a drink.

So come say hi! on our live chat, download the Just House Music app or you can Listen Via our website justhousemusic.co.uk
The Global TuneIN APP - http://tun.in/sfxqO
Via Amazon ALEXA just click and download the skill here - https://tinyurl.com/2p9e4p6d

House Music! I blooming Love it !! :D

Thanks for reading!

Manchester United Kingdom
Member since: 29 May 2023
Statistics
| | This Week | Total |
| --- | --- | --- |
| | 44 | 1536 |
| | 0 | 23 |
| | 0 | 0 |
| | 0 | 9 |