Place time indexed comments here...
Tributo a la Salsa Navidena 2020 - Part 7 - No Quiero Nieve - is 2 hour 17 minutes of super non-stop Christmas Party Music which is part of my Navidad Collection and dedicated to Puerto Rico mi patria, to my parents in heaven, to my family, to my friends, and to all at House-Mixes.com ;-)
A special prayer for a vaccine to protect us all from this pandemic, let us all from around the Salsa world pray together for an end to this pandemic so we can rejoice once again with friends and families.
I want to take a minute and wish you all Love, Peace and Salsa ... ... ... Bendiciones a todos !!!!
SALUDOS a todos, y que dios bendiga a todos hora y siempre !!!!
VAMOS A GOZAR cantando WEPA-WEPA-WEPA !!!!
FELICIDADES a todos !!!!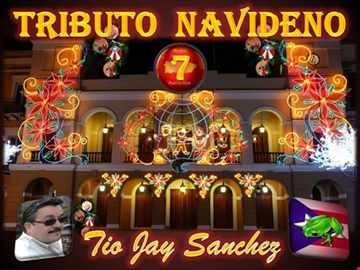 Statistics
| | This Week | Total |
| --- | --- | --- |
| | 126 | 262 |
| | 105 | 15 |
| | 15 | 17 |
| | 7 | 7 |
| | 5 | 5 |
See what others have also listened to