Place time indexed comments here...
Revelation 6:11
A look at examples in Scripture indicate people will have some kind of clothing in heaven. First, angels who appear to humans are always clothed in the Bible (such as the angel in Matthew 28:3). The resurrected Jesus/Michael Of Nebadon was clothed. There Garnet consists of material you'd never know. In color ranks. So much MISCONCEPTION. But that's OK. This is a theme mix. Go figure. 25 YEARS under a bus. NEVER AGAIN. My hope is one thing for the strung out. The same thing I found. Gold. & 6 years going strong. EXCEPT ganja. & FREEDOM. They made me write this farewell letter to my drugs and deep inside I wanted to CRY back in the 90's & millennium. It takes what it takes. It was ALWAYS for someone else. Until I did it for me. And as a result I'm BEYOND CONTENT. Than AGAIN?? Seattle, Amsterdam, all most ALL of America offers an easy way. Weed. ONLY. NICE. Like I said earlier China and Mexico shipping in Fentanyl over the boarders. You might as well hijack one of our planes and fly em into one of our BUILDINGS. Terrorism & UTTER genocide.
Tove Lo - Habits
Above & Beyond - Is It Love (1001)
Scorz feat. Diana Leah - Come To Life
Arty & Andrew Bayer - Follow The Light
Cosmic Gate - Universal Love
Voolgarizm - Follow The Light
ilan Bluestone feat. EL Waves - We Are The Universe
Ruben de Rond - Gold
Artento Divini & Davey Asprey - A.D.D.A.
Avao - Cosmic Order
Kyau vs. Albert - Velvet Morning
Ben Gold - Starstruck
Darren Tate Vs. Jono Grant - Let The Light Shine In
Vini Vici vs. Freedom Fighters - Acid
ATB feat. Tiff Lacey - Ecstacy
Kinetica & Inversed - Amphetamine
Richard Durand & Christina Novelli - Save You
Rank 1 - Airwave
Matty Lincoln - Drugs
Gareth Emery - I Saw Your Face
Factor B - Bravo
Tiesto & Ice Man - Suburban Train
Signum - Euphoric Hope
Above & Beyond Were All In this Together V's Scott Bond & Solarstone - Naked Angel (New White Robe Addition)
Inertia - The System
Arctic Moon feat. Jessica Lawrence - Like The Sun
Chris Schweizer - Loaded
Blank & Jones - Desire
Craig Connelly feat. Kat Marsh - Light The Way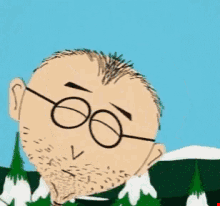 Statistics
| | This Week | Total |
| --- | --- | --- |
| | 27 | 145 |
| | 0 | 5 |
| | 0 | 0 |
| | 0 | 0 |
| | 2 | 1 |