Place time indexed comments here...
Episode 260 is here! After the special one from two weeks ago, I have returned with a brand new one and this week we have great new tracks by Maywave, Dennis Sheperd & JES, GXD & Elle Vee, Christina Novelli & Richard Durand, Roman Messer & Davey Asprey, James Dymond & Katty Heath; amazing remixes by Ciaran McAuley, Jody 6. I also featured two of Armin's new tracks from his 'Forever' album, his collaboration with Push and also one of the best tracks released this year, his collab with Aly & Fila with Kazi Jay on vocals. This week there isn't any classic since the last episode had quite a few of them and also there was so many wonderful tracks released this past 4 weeks.
If you enjoyed the set please share it with your friends and family. If you have any requests for upcoming episodes, please let me know. You can find these mixes on my soundcloud page as well. Also, please support all the artists involved.
Until the next one on the 10th of October, please stay safe, sit back, relax and enjoy the very best of trance music!
Tracklist:
01. Maywave - Paloma (DJ Version)
02. Dennis Sheperd & JES - By My Side (Extended Mix)
03. Armin van Buuren & Push - In The Dark You Shine (Extended Mix)
04. First State - Reach Me (Ciaran McAuley Extended Remix)
05. GXD & Elle Vee - Best Of You (Extended Mix)
06. Alexander Popov & Paul Oakenfold - Angel (Extended Mix)
07. Yelow - Full Of Questions (Extended Mix)
08. Christina Novelli & Richard Durand - My Guiding Light (Extended Mix)
09. Armin van Buuren & Aly & Fila feat. Kazi Jay - For All Time (Extended Mix) [TUNE OF THE MOMENT]
10. Philippe El Sisi & Omar Sherif - People Of Tomorrow (Extended Mix)
11. Roman Messer & Davey Asprey - Impulse (Extended Mix)
12. James Dymond & Katty Heath - Wilderness Of Mirrors (Extended Mix)
13. Derb - Derbus (Jody 6 Extended Remix)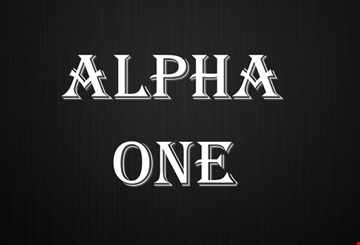 Statistics
| | This Week | Total |
| --- | --- | --- |
| | 70 | 70 |
| | 47 | 6 |
| | 0 | 0 |
| | 1 | 1 |
| | 1 | 1 |
See what others have also listened to