Place time indexed comments here...
Episode 261 is here! This week we have new tracks by the likes of Aurosonic, Ahmed Helmy, Craig Connelly & James Cottle, Ahmed Romel, Roman Messer, Paul Denton; an amazing new remix by RAM of Tiësto's classic 'Elements Of Life' and one of the all-time great trance tunes, 'The Whiteroom' by Andy Moor & Adam White, first released in 2004. If you enjoyed the set please share it with your friends and family. If you have any requests for upcoming episodes, please let me know. You can find some of these mixes on my soundcloud page as well. Also, please support all the artists involved.
Until the next one on the 24th of October, please stay safe, sit back, relax and enjoy the very best of trance music!
Tracklist:
01. Aurosonic, Spark7 & Sarah Russell - Touched By An Angel (Progressive Mix)
02. Anske - Suncatcher (Extended Mix)
03. SMR LVE & Roxanne Emery - Let The Light In (Extended Mix)
04. Ahmed Helmy - King's Future (Extended Mix)
05. Veracocha - Carte Blanche (ilan Bluestone Extended Remix)
06. Andy Moor & Adam White pres. Whiteroom - The Whiteroom [BLAST FROM THE PAST]
07. Craig Connelly & James Cottle - Place In The Stars (Extended Mix)
08. Ferry Tayle & Dan Stone - Resilience (Extended Mix)
09. Ahmed Romel - You Never Know (Extended Mix)
10. Roman Messer & Mike Zaloxx With Jennifer Rene - Lately (Extended Mix)
11. Metta & Glyde - Neptune (Extended Mix)
12. Paul Denton - Stomp (Extended Mix)
13. Tiësto - Elements Of Life (RAM's Extended Fusion Remix) [TUNE OF THE MOMENT]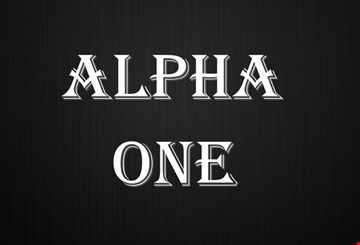 Statistics
| | This Week | Total |
| --- | --- | --- |
| | 16 | 78 |
| | 0 | 0 |
| | 0 | 0 |
| | 0 | 0 |
| | 0 | 0 |
See what others have also listened to