Place time indexed comments here...
Episode 263 is here! This week we are starting off with one of Rank 1's great classics, 'L.E.D. There Be Light' from 2008. You will also hear new tracks and remixes by gardenstate, AVAO & Davey Asprey, Allen Watts, Talla 2XLC, Luke Bond, Steve Dekay, Kenny Palmer, Darren Porter and also a cheeky little mashup I did with the remixes of RAM and Charlotte de Witte of the iconic 'The Age Of Love'.
If you enjoyed the set please share it with your friends and family. If you have any requests for upcoming episodes, please let me know. You can find some of these mixes on my soundcloud and mixcloud pages as well. I would also kindly ask you to support all the artists involved.
Until the next one on the 21st of November, please stay safe, sit back, relax and enjoy the very best of trance music!
Tracklist:
01. Rank 1 - L.E.D. There Be Light (Extended Mix) [BLAST FROM THE PAST]
02. Super8 & Tab feat. Julie Thompson - My Enemy (gardenstate Remix)
03. The Age Of Love vs. Charlotte de Witte & Enrico Sangiuliano vs. RAM - The Age Of Love (Alpha One Mashup)
04. AVAO & Davey Asprey - System Shock (Extended Mix)
05. Allen Watts - Visions (Extended Mix)
06. Arctic Moon & Shortwave - Endless Shadows (Extended Mix)
07. Talla 2XLC & Pulsedriver - Lift Off (Talla 2XLC Extended Remix)
08. A.R.D.I. - Speak My Mind (Extended Mix)
09. Luke Bond pres. BOND feat. Kazi Jay - Our Anthem (Extended Mix)
10. SoundLift, RedSound & Cathy Burton - Empty Echoing (Stargazers Extended Remix)
11. Steve Dekay - Quantum (Steve Dekay 2021 Extended Mix)
12. Transa - Supernova (Kenny Palmer Remix)
13. Darren Porter - Remember The Lights (Extended Mix) [TUNE OF THE MOMENT]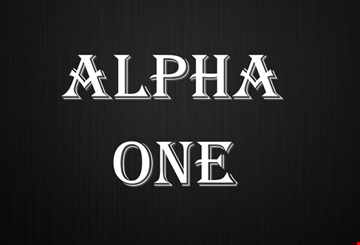 Statistics
| | This Week | Total |
| --- | --- | --- |
| | 26 | 112 |
| | 0 | 2 |
| | 0 | 0 |
| | 0 | 0 |
| | 0 | 0 |
See what others have also listened to