Place time indexed comments here...
Hello everyone!
We have finally reached the end of another very difficult year! Hopefully you are all still safe and healthy!
Once again, this year we had a massive amount of great music released. So much so, that is was extremely difficult to choose the tracks for this two-part episode. Contrary to last year, I was not able to select only 60 tracks for this two-part special, finally I did 70, 35 tracks each. The first part is mostly filled with progressive and big room sounding trance tunes and it ends with a bunch of stunning vocal gems and a lot of awesome uplifters, tech-trance and also psy-trance tracks. The second one starts and goes until the end full on uplifting heaven mode and it is a rollercoaster of emotions just like last year. This year was once again successful for a lot of producers and vocalists, if I may name a few who made this year so much better, I had to name guys like Cosmic Gate, Dennis Sheperd, Gareth Emery, Aly & Fila, Giuseppe Ottaviani, Roman Messer, Aimoon, DRYM, Factor B, Richard Durand, Ahmed Romel, Allen Watts, Will Atkinson and of course let's not forget about Armin van Buuren, what a year he had with so many amazing releases on the uplifting side! On the vocal side some the ladies gave us mind-blowingly good vocal tracks, some of the names that pop into my head are for sure Sarah De Warren, JES, Lucid Blue, Linney, Roxanne Emery, and also Jennifer Rene, who had a wonderful year filled with amazing new music. The track of the year was extremely hard to choose as there were so many unforgettable tracks but in the end I had to go with the very first collaboration between Armin van Buuren and Aly & Fila with Kazy Jay on the vocals. 'For All Time' is such a great future classic and the vocals are mind-blowing. Armin had such a stunning year with his new album 'Forever' and many other quality releases. As to my favorite producers this year, I have to go with Roman Messer. He created so many beautiful tracks this year and I also had the privilege to see him perform live at Untold Festival.
You can also find my uploads on my mixcloud channel and for a better quality, you can download this set from https://www86.zippyshare.com/v/7dJ0YJF9/file.html (last year the upload was not working so I decided to also upload it to zippyshare). For part 2 of this yearmix go to https://www.house-mixes.com/profile/Zsoltix/play/igher-state-of-electronic-fusion-266-yearmix.

Hope you had a great year, hope the next one will become much better, so from my side I can only wish all of the listeners a very Merry Christmas and a Happy New Year! See you in 2022 on the 2nd of January!
Tracklist:
Part 1:
01. Cosmic Gate & Diana Miro - Nothing to Hide (Alpha One Intro Edit) [Wake Your Mind Records]
02. Spada - Terra Promessa (Extended Mix) [Black Hole Recordings] [BEST PROGRESSIVE TRANCE]
03. Cosmic Gate - Vertigo (Extended Mix) [Wake Your Mind Records]
04. Armin van Buuren & Maor Levi - Divino (Extended Mix) [A State Of Trance]
05. Gareth Emery & Sarah De Warren - Calling Home (Extended Mix) [We'll Be OK]
06. Dennis Sheperd x Roger Shah x Adam Is A Girl - We Are One (Denis Kenzo Extended Remix) [Black Hole Recordings]
07. Dennis Sheperd & JES - By My Side (Extended Mix) [Magik Muzik]
08. Frainbreeze & Denise Rivera - Memory Of You (Extended Mix) [RNM]
09. Aly & Fila and JES - Sunrise (Extended Mix) [Armind]
10. Andrew Rayel pres. AETHER - Ascendit ad Paradisum (Extended Mix) [Find Your Harmony]
11. Ahmed Helmy - King's Future (Extended Mix) [Suanda Music]
12. Eximinds, Norni & Michele C - Wouldn't Be Mine (Extended Mix) [AVA Recordings]
13. Super8 & Tab - In This Life (Extended Mix) [Armind]
14. Corti Organ & Sarah de Warren - Ace (Extended Mix) [inHarmony Music]
15. Rub!k - Dream [Reaching Altitude] [BEST BIG ROOM TRANCE]
16. The Age Of Love vs. Charlotte de Witte & Enrico Sangiuliano vs. RAM - The Age Of Love (Alpha One Mashup) [Diki Records / CD-R] [BEST TRANCE MASHUP]
17. Armin van Buuren - Turn The World Into A Dancefloor (ASOT 1000 Anthem) (Extended Mix) [A State Of Trance]
18. Giuseppe Ottaviani & Lucid Blue - Be The Angel (Extended Mix) [Black Hole Recordings] [BEST VOCAL TRANCE]
19. Roman Messer & Davey Asprey - Impulse (Extended Mix) [Suanda Music]
20. Roman Messer feat. Joe Jury - The River (Extended Mix) [Suanda Music]
21. Nicholson feat. Emoiryah - Now We Are Free [Tidy Two]
22. Solarstone - Seven Cities (Ferry Tayle Extended Remix) [Armada Captivating]
23. 4 Strings, Trance Classics & Ellie Lawson - Safe From Harm (Omar Sherif Extended Mix) [Amsterdam Trance]
24. ilan Bluestone feat. Ellen Smith - Stranger To Your Love (StoneBlue Extended Remix) [Anjunabeats]
25. Aimoon - Ineffable Feeling (Vinny DeGeorge Remix) [Alter Ego Records]
26. Jorn van Deynhoven - Viva La Vida (Alex M.O.R.P.H. Extended Remix) [A State Of Trance]
27. Craig Connelly - Don't Panic (Extended Mix) [Higher Forces Records]
28. Alex M.O.R.P.H. & Aimoon pres. Northern Storm - Mission Control (Extended Tech Mix) [Morphland] [BEST TECH TRANCE]
29. DRYM - Century One (Extended Mix) [Nocturnal Knights Fusion]
30. Armin van Buuren & Vini Vici feat. Tribal Dance & Natalie Wamba - Yama (Extended Mix) [Armind] [BEST PSY-TRANCE]
31. James Dymond & James R K Freeman - Opus 1 (Extended Mix) [GO Music]
32. Richard Durand - Off The Grid (Extended Mix) [In Trance We Trust]
33. Above & Beyond - Sun In Your Eyes (Daniel Kandi Extended Remix) [Anjunabeats] [BEST CLASSIC REWORK]
34. Bogdan Vix & Claudiu Adam - L' Evitation (Extended Mix) [inHarmony Music]
35. Bogdan Vix & Claudiu Adam vs. HamzeH - Hyperion (Ahmed Romel Remix Edit) [Coldharbour Recordings]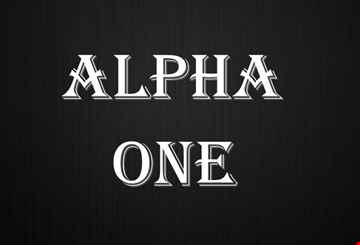 Statistics
| | This Week | Total |
| --- | --- | --- |
| | 11 | 98 |
| | 0 | 4 |
| | 0 | 0 |
| | 0 | 0 |
| | 0 | 0 |
See what others have also listened to