Place time indexed comments here...
Episode 268 is here! Once again, I have decided to have a full-on uplifting episode, and this week you will hear some older tracks from last year by Bryan Kearney, Matt Bukovski, new tunes by Alan Morris & Elixus, Allen Watts & Silvela, Richard Durand & Christian Burns, Nicholson, Yoshi & Razner & BiXX and many more. The classic of the week is the track that kicks off this melodic journey type episode, it's ReOrder & Ian Standerwick's track under their SkyPatrol moniker called 'Folding Your Universe'.
If you enjoyed the set please share it with your friends and family. If you have any requests for upcoming episodes, please let me know. You can find some of these mixes on my soundcloud and mixcloud pages as well. I would also kindly ask you to support all the artists involved.
Until the next one on the 30th of January, please stay safe, sit back, relax and enjoy the very best of trance music!
Tracklist:
01. ReOrder & Ian Standerwick pres. SkyPatrol - Folding Your Universe [BLAST FROM THE PAST]
02. Bryan Kearney - Euphoric Recall (Extended Mix)
03. Alan Morris & Elixus - Rays Of Light (Extended Mix)
04. Matt Bukovski - Lightspeed (Extended Mix)
05. Allen Watts & Silvela - Echoes (Extended Mix) [TUNE OF THE MOMENT]
06. Kaimo K & Sarah Lynn - Hearts Unite (Katrin's World Extended Remix)
07. Richard Durand & Christian Burns - Almost Home (Extended Mix)
08. Activa - Luminosity (Sean Tyas Extended Remix)
09. Asteroid, KINETICA & Inversed - Aeon (Extended Mix)
10. Nicholson & Bryn Whiting feat. Elle Mariachi - Invincible
11. Yoshi & Razner & BiXX - Victoria (Extended Mix)
12. Alex Di Stefano - From Heaven to Inferno (Renegade System Extended Remix)
13. Clay C - This Is It (Extended Mix)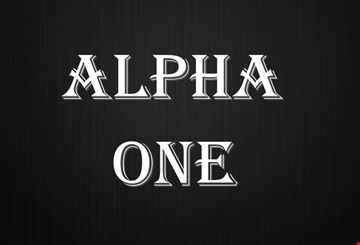 Statistics
| | This Week | Total |
| --- | --- | --- |
| | 12 | 76 |
| | 0 | 2 |
| | 1 | 1 |
| | 0 | 0 |
| | 1 | 1 |
See what others have also listened to