Place time indexed comments here...
Disharmonics presents his weekly radio show SOUNDFLASH,
Every Saturday 8°°pm (MET) on http://www.dishfm.de ...
It stands for finest Progressive House / Techno sounds and is one of the top addresses for sophisticated and timeless music. With his unique characteristic style of mixing he make the Saturday to a musical pleasure for your senses.
In addition to the latest Releases of the most famous labels like Bedrock, Suffused, Massive Harmony, Proton, Seamless Beat, Gem Records, Balkan Connection, Liquid Grooves, Movement, Sudbeat, Mistique and more, he surpised us with timeless Progressive tracks of recent years and lets be awake some of memories...
Thats make the Show to a "must-listening" on http://www.dishfm.de ...
Jeden Samstag ab 20:oo Uhr präsentiert von Disharmonics, steht Soundflash für feinsten Progressive House-/Techno Sound und ist eine der Topadressen was anspruchsvolle und zeitlose elektronische Musik betrifft. Mit einem unverkennbaren charakteristischem Style seiner Live-Set´s macht er den Samstag zu einen musikalischen Genuss für Euere Sinne.
Neben aktuellen Releases der bekanntesten Labels wie z. Bsp. Bedrock, Suffused, Massive Harmony, Proton, Seamless Beat, Balkan Connection, Liquid Grooves, Movement, Sudbeat und mehr, überascht er uns auch mit zeitlosen progressiven Tracks der vergangenen Jahre und lässt Erinnerungen wach werden.
Dies macht Soundflash zu einem "Must Listening" auf www.dishfm.de

Soundflash @ http://www.dishfm.de
Set´s, Tracks, Downloads, Infos:
http://www.facebook.com/Djsharmonics
http://www.soundcloud.com/disharmonics
http://www.facebook.com/RadioDishFM
http://www.mixcloud.com/disharmonics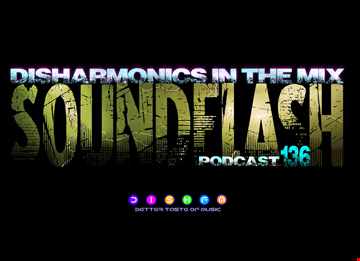 Statistics
| | This Week | Total |
| --- | --- | --- |
| | 11 | 514 |
| | 0 | 4 |
| | 0 | 0 |
| | 0 | 1 |
| | 0 | 1 |