Place time indexed comments here...
dj E 4 Energy - Trip into Techno Underground (127-130 bpm)
Tracklist :
Superstrobe - Humanoid
Space 92 - The Bass
Jones & Stephenson - The First Rebirth (Reinier Zonneveld remix)
Umek - Anomalies in Heart Rate
Skober & Yan Oxygen - Lost in Dreams (Joyhauser remix)
Edward Artemiev - Resurrection (Reinier Zonneveld 2020 remix)
The YellowHeads & Space 92 - Planet X
Twins Project - Bass in Your Face (Space 92 remix)
Celeda - The Underground (Layton Giordani remix)
Moby - Porcelain (Julian Jeweil remix)
You will hear Powerful Techno Underground House Music with heavy Beats and Basslines.
Lots of new tracks and some oldskool vibes in this one hour trip.
Enjoy Listening , play the music loud (Warning : may damage your speakers , ears and neighbours relations ! ) , feel it , smile and Dance ! :)
Your Comments are of course very welcome , i would Love 2 hear what you think about my mix and music choices. Thanks !!
Stay Safe , Peace , Love , Music & Happiness.
Erik , dj E 4 Energy.
This mix reached 1st place in the Global Dutch House Chart on Mixcloud ! :) https://www.mixcloud.com/ErikdjE4Energy/dj-e-4-energy-trip-into-techno-underground-127-130-bpm-4-8-2020/ .
Reminder : Subscribing to my Select Channel https://www.mixcloud.com/ErikdjE4Energy/select/ will allow You to Download and Listen All My Mixes Offline via the Mixcloud app , get Unlimited Playbacks and the ability to Rewind (seek backwards) during playback. Plus you would directly Support the Artists who make the tracks i play in my mixes , their Publishers , Mixcloud and Me.


You can hear more of my mixes here : https://www.mixcloud.com/ErikdjE4Energy/ , here : https://hearthis.at/dj-e-4-energy-qn/ and here : https://www.house-mixes.com/profile/dj-E-4-Energy .
My tracks and remixes you can listen here : https://soundcloud.com/d-j-e-4-energy .
My music video's here : https://www.youtube.com/user/ErikdjE4Energy/videos and here :https://vimeo.com/erikdje4energy .
Enjoy !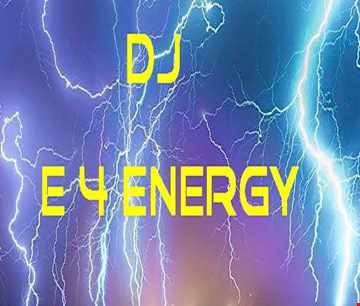 Statistics
| | This Week | Total |
| --- | --- | --- |
| | 145 | 145 |
| | 0 | 0 |
| | 5 | 5 |
| | 1 | 1 |
| | 2 | 2 |
See what others have also listened to