Place time indexed comments here...
This was a bit of an experiment but feel it worked ok. It is Madonna's 'Crazy' Mixed with 'Kalopsia' by The Blzzard.

The 3 Hour Mix 'God And Pornography (Act One)' Is Now Online To Stream @ https://soundcloud.com/user-106105054/brandonuk-madonna-god-and-pornography-act-one
There Are Loads Of Unique / New Mixes On The Set As Well As A Few Tracks From Other Fans And DJs That I Like A Lot. Please Feel Free To Give It A Try.

Love And Light.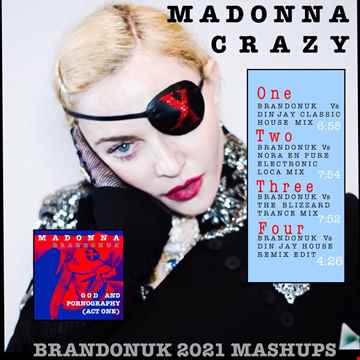 Statistics
| | This Week | Total |
| --- | --- | --- |
| | 669 | 669 |
| | 658 | 18 |
| | 12 | 12 |
| | 1 | 1 |
| | 1 | 1 |
See what others have also listened to