Place time indexed comments here...
This was originally uploarded on 21st October 2015 but it doesn't appear to be working... so heres a new upload. :-)
This Is the Original 2 Live Mixes I Did for 'Confessions On A Rebel Heart Tour (Act 1+2)' edited together with some sound effects removed and some additional vocals addes to 'Into The Groove'

These 2 original mixtapes only use Unofficial Remixes, Bootlegs and Mashups of Madonna Tunes.

Hopefully the 3.5 hour mix contains a healthy supply of old classics and recent hits, including material from her 13th Studio Album 'Rebel Heart'.

Tracks/Mixes come from Madonna-Addiction, Digital Hoarders, Dubtronic, Love To Infinity, Unknown Associates And The Colour Castle, Alex Taylor, Barry Harris, Lukesavant, Idaho, Parade For Kings, CLEOpatra, DJ Paulo, Steve Gallaghan, Klimis Loannidis, Maxim Andreev, Max & Sebh, Gabriel Marchisio, DJ Offset, John Michael, Moti Brothers, DJ Danny and a number of unique versions and re-edits by me.

Non of the Madonna tracks used in the mix are official / original releases or available to buy in the same format presented in the mix. Mashups, Bootlegs and Unofficial Mixes are purely for promotional purposes.

Thanks to all the great Madonna Fans and Remixers for providing the tunes on here... music really can save lives.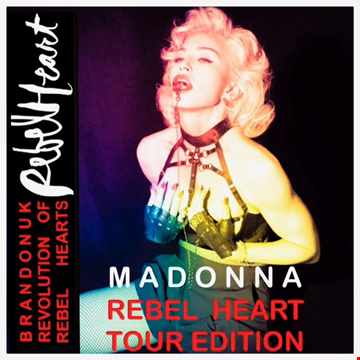 Statistics
| | This Week | Total |
| --- | --- | --- |
| | 29 | 89 |
| | 22 | 6 |
| | 3 | 3 |
| | 0 | 0 |
| | 0 | 0 |
See what others have also listened to